Vino In My Dino
March 25, 2016 16:10
In celebration of Women's History Month, I take a look at the late Julia Child who influenced so many people with her cookbooks and cooking shows. One of the most impressive facts about her life is, at the age of 50, she changes course and delves into the world of French cooking. She was a writer (near and dear to my heart) and served in World War 2 working with highly classified information as chief of the OSS Registry. Her life was one of many adventures and I admire her bold choices. While I never met Julia Child I have three stories about her that involve Pedroncelli in one way or another.
When I began looking through newspaper clippings in my early days at the office, I came across a 1980s Parade article which focused on what was in celebrities' refrigerators. The photo of Julia's included, serendipitously, a bottle of our Chardonnay.
The wine connection continues with a story from one of our retailers in the Cambridge area where she and her husband Paul lived. A couple of years ago, when I was calling on Murray's Liquors in Newton, the wine buyer, Rich Cataldo, told me a story about his experiences with Julia herself. At the time he was working in a wine shop near her home, one that Ms. Child frequented. He regaled me with this story and did a great impression of Julia asking about where to find Pedroncelli Gamay Beaujolais, a light red wine we don't make any longer. She did love wine and it is so nice to be reminded of how much she liked ours.
Lastly we were honored a few years ago to have one of our family photographs installed in an exhibit at the Smithsonian's American History Museum. The photo is an alfresco BBQ here at the winery in the 1950s. The name of the ongoing exhibit is FOOD: Transforming the American Table 1950-2000 and Julia's home kitchen serves as the opening to the major exhibition on food history. A toast to a great lady with some of our Pinot Noir, a wine I know she would enjoy!
Our Chardonnay in the door of Julia's fridge!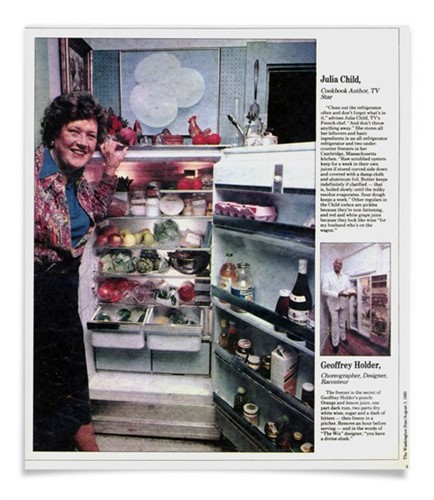 And the photo exhibited at the FOOD: Transforming the American Table 1950-2000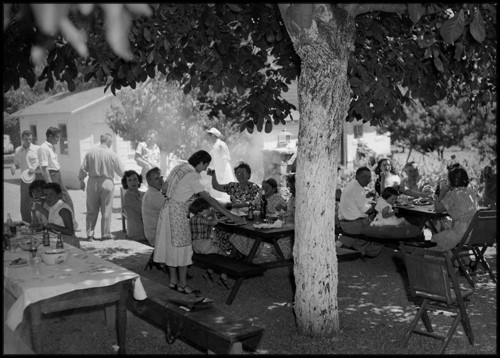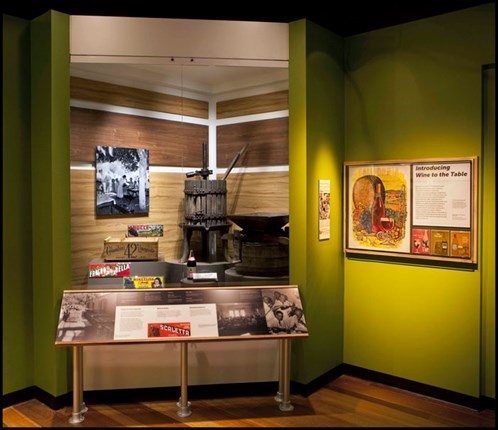 Categories
Recent posts
Popular tags