VISIT PEDRONCELLI
WELCOME TO OUR DRY CREEK VALLEY WINERY

We invite you to experience the genuine hospitality of Pedroncelli Winery and our portfolio of wines that are elegant, bold, and uncompromising in quality. Our family winery embodies the history and spirit of the Dry Creek Valley, and we look forward to sharing our beautiful corner of Sonoma wine country with you.
EXPLORE OUR FLIGHTS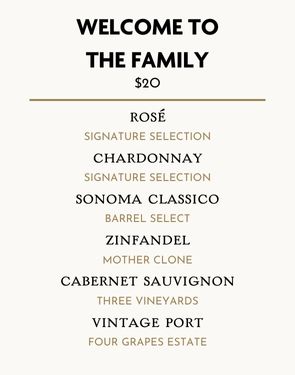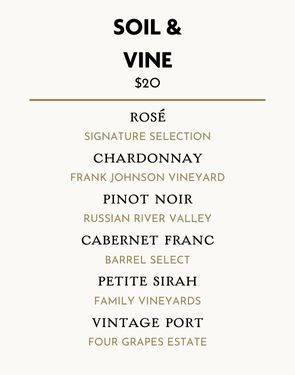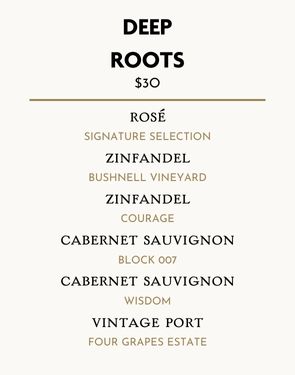 General Information:
To ensure a comfortable and enjoyable experience for all our guests, reservations are limited to groups of six or fewer. Our tasting flight fees are $20 and $30 per person depending on your chosen flight. Club Members and two additional guests per membership can taste with compliments. Additional Club Member guests will be charged accordingly.

For larger groups, please contact us at 707-857-3531 ext. 1 to arrange special accommodations.

We apologize for any inconvenience, but our picnic and outdoor seating areas are temporarily unavailable as we are undergoing renovations to enhance your experience.

We welcome leashed pets on our lower deck outside, just let us know in advance so we can reserve a spot for you and your furry friend. Please note that on hot days, it may be best to leave your pet at home for their comfort.
Holiday Hours:
To allow our staff a time to be with family and friends, our Tasting Room is closed on the following holidays: New Year's Day, Easter Sunday, 4th of July, Thanksgiving Day, Christmas Eve and Christmas Day.
Trade:
If you are in the trade (wholesaler, retail, restaurant or media) and would like to schedule a tasting and tour please email Julie Pedroncelli St. John at julie@pedroncelli.com and she will be happy to schedule it.