Vino In My Dino
January 5, 2023 16:49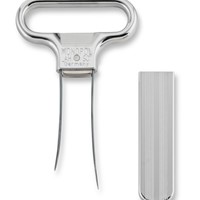 In August of last year (or September—it's been so long I can't really remember) I celebrated my 40th year in the wine business. It all started in Cloverdale at a little winery called "Cordtz Bros." I'll never forget. One of my first jobs was patching holes in bin liners with epoxy. Ah, the romance of the wine business. This was soon followed by climbing into the bed of a dump truck to rearrange the stems being spit from the de-stemmer. 
The same season I moved on to what was then called "Souverain"-later to be renamed "Chateau Souverain" and finally purchased and renamed "Coppola". The story is true, the names were changed to protect the innocent.  I continued my glamorous journey at Souverain by being a press operator. I stood there and watched the gurgling must fall into the press. When the hopper was full, I would press the button which sounded a buzzer alerting the pump operator that the press was full. Thrilling work. I did get to work with a childhood friend that season—and he still works there! 
From there I moved on to Alexander Valley Vineyards—this was a great period of growth for me. I started in the cellar in December of 1982. It was cold. Wet. Romantic to say the least. I spent a couple seasons in the cellar, I even ran the bottling line (learning a ton-no pun intended). This time in the cellar gave me a foundation that I still depend on today. In 1985 I moved into Direct to Consumer Marketing (it wasn't even a thing yet). I managed the Tasting Room and developed their wine club. There were, I think, three wine clubs in California at the time. My boss said "we should start a wine club, like a book of the month club". That was all the direction I got. I designed a database that printed the charge slips on a daisywheel printer. I'll tell you about it sometime! This is where I was working when Julie and I started dating and later on were married. 
From there I was recruited by a company to sell winery equipment-bottling lines, presses, filters—big capital expense stuff. I'd never done anything like it in my life.  I am not the least bit mechanically inclined. But as it turned out, I became quite an effective technical salesman. Again a huge growing time for me personally and professionally.  
Simultaneous to selling equipment I began selling wine corks. It was a joint venture. After about seven years I migrated from the combination to strictly corks. I had a great client base and many of those are still friends today. Some, I duck when I see them in the store! 
In 2004 I came to work for Pedroncelli. It was a great relief to get out of the incredibly high pressure, and extremely competitive cork industry—I often said that, culturally, it was like I stepped out of a movie on fast forward into a movie on rewind. That was 18 years ago. Where has the time gone? 
I have had the joy of watching Julie grow into her role, of being her advocate and foil. We've planned together, entertained together and told the family story literally across the country and around the globe. We weathered the great recession together, the great lock down, and maneuvered the ever-changing landscape of the wine business. It's been quite a ride! 
As many of you know I've had a few medical challenges in the past year and a half. And while things seem to be stable, the treatment causes a great deal of fatigue. In short, the ol' grey mare ain't what she used to be. Fortunately, our new General Manager has picked up the reins and a great deal of the job I used to do. He's been so gracious and supportive, I just can't thank him enough.  
It's been said that the only thing consistent is change. I am at that point in my career where change is upon me. Beginning this month I am taking on a new role as "Special Projects Manager". It's a nice way of saying that I'm cutting back to half-time (sort of) and focusing on development closer to home. I'll be working with our DTC team to expand that program-it's my roots in the business, and we have such a great story to tell. I enjoy it and I don't have to get up at 3:30 am to get to an airport. I'll be working on a few other things to help us grow, but most joyfully, I'll be back to being Julie's advocate and foil. We work so well together and I really have missed having the time to work with her. 
So here we are. More than forty years hence and I'm back to the side of the business I love-working directly with the end consumer. When I got started in this business, Ah So! wine openers were all the rage. Now, I'd need one to open a bottle of 1982. It was a good year. I still have the same email address, if I'm on property when you stop by the winery maybe I'll see if I can find a bottle worthy of the skilled use of an Ah So! for us to sample together. 
It's funny. When managers at wine distribution companies are being put out to pasture they become "key accounts managers". I'll be a "Special Projects Manager". There's wisdom in tenure…I want to share some of mine with my nephew, Mitch, and our DTC manager, Colin, before I become too cranky. If it isn't already too late! Now, can someone please remind me where we put that Ah So!?
Yours Truly,
Ed St. John
Categories
Recent posts
Popular tags