Vino In My Dino
June 24, 2020 11:46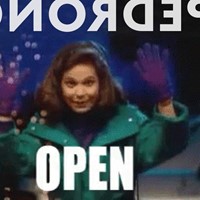 Like the woman in the Mervyn's ads so many years ago we eagerly awaited the reopening of our tasting room-the first time we have been closed to the public in our 9 decades of operation. We are thrilled to be open once again having first received the green light from the state and then about a week later the go ahead from Sonoma County. With some additional guidelines, of course, thanks to COVID19.

Since March 16 the 'Plan C' on how we would re-open and operate in the period following the mandated closure of wine tasting has been on our minds. What would be expected, how we'd keep everyone safe, what would tasting be like, all under consideration. We do know this new experience will be shared everywhere because similar guidelines were developed from dining in at restaurants to going to the grocery store-If you are going inside masks and physical distancing would be required. Not quite the same as wine tasting in 2019 for sure. After nearly three months and a few virtual tastings along the way we have thrown open the cellar door with what I'll call the COVID19 twist.

We are taking reservations which is another first in our tasting room history-we have always been a 'walk right in, step up to the tasting bar' kind of place. Also, and this comes as no surprise to everyone during this time, masks are required of staff and visitors-at least for our guests they can take off the mask once seated at their table in order to enjoy the wine tasting experience. Physical distance between parties is also a requirement as well as monitoring visitor flow so we don't get too crowded. Think of it as your own private tasting area replete with wine, friends and your own 'table'.

Another new development is in the way we offer our wines for tasting, once you are here, in the form of wine flights. Wine flights were something we were thinking about before COVID19 and was kicked off by our tasting room manager Gary. It was a way to navigate our 20 wines by offering suggestions and putting together wines with a theme. Hence the name of today's Note from Home: IpsumLoremPourSomeMoreum. Ed and I were working on the copy for the flights and most everyone is familiar with the IpsumLorem filler as a replacement when copy isn't quite ready yet, right? He filled in with this phrase and I got a kick out of it.

But I digress. By organizing these flights into groups like The Burgundian (Chardonnays and Pinot Noir); Classic Dry Creek Valley (Flagship Zinfandels & Petite Sirah) or The Road Less Traveled (our small lot wines and unusual varieties) we felt it would be easier for our guests to make their way through the number of wines we make. We also offer Create Your Own Flight and left it up to you to choose your favorite wines-it's how we roll here at Pedroncelli.

Nonetheless, we are determined to make your visit here a pleasant one, although there are things we ask of you!
Make a reservation by sending an email or calling the tasting room 707-857-3531 option 1
We can take a few walk-in guests, but space is limited.
Bring your favorite mask, and wear at at all times when you are away from your table.
Sanitize your hands (you'll see the cool little dispensers as you enter.)
Keep physically distant from other guests--at least six bottles of Zin laying end-to-end.
And most of all please join us when you are feeling your best-or else we'll have to take your temperature!
By the way, for those of you still homebound or far away and won't be traveling soon we'll be offering our tasting room flights virtually if you'd like to order your in-home version. We will be happy to connect with you to talk about the wines at a mutually convenient time of course! virtaste@pedroncelli.com is the way to reach us for those.





Categories
Recent posts
Popular tags