Vino In My Dino
March 1, 2021 15:51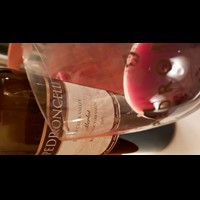 This year Open That Bottle Night, founded by Dorothy Gaiter and John Brecher, is February 27, always the last Saturday of the month. In celebration I'll be opening up a bottle or two (for sure the 2009 Mother Clone Zinfandel) along with a couple of other surprises-from a trip Ed and I took 30 years ago.

As I wrote about in my last note from home the wine to open on this special night doesn't have to be aged-it could be a recent vintage or one with a story behind it. Either way looking through your stash is a great way to keep up on what you may have tucked away for a special occasion and now can enjoy along with thousands of other folks around the world.

Over the years here at my desk I have received many emails asking if one of our wines is still drinkable. These cellar treasures have come from intentional or accidental cellars: the back of the closet, given as a gift or found in their parents' or grandparent's cellar. The first question I get: Is it okay to drink this wine?

If the writer didn't include a photo with the message I ask some follow up questions before answering: what does the bottle look like? Is the fill level low or high; check for leaks-if the capsule/cork has evidence of leakage it might have spoiled. Do they know how the wine was stored overall? An even cool cellar temperature of 55-60 degrees tends to be the best for long term cellaring. And of course if the wine is a gift this would be difficult to determine.

On the other hand I have received notes from many people who have opened that bottle and want to share their findings. The oldest vintage was from Mike K who opened a bottle of our 1968 Cabernet a couple of years ago. Overall the experience, as told by the messages, was good as our wines had held. Our longevity, having vintage dated our wines from 1965, allows quite a few of these stories to make their way to me.

So what is the difference between a current release wine and an aged one? You might notice the first difference is the color between the two. A young wine is almost jewel like in appearance and the aged one starts to get reddish brown around the edges. The aromas between the two include ripe berry and toasted oak in one and dried fruit with cedar and tobacco notes. Flavor is deeper in the new wine and more delicate in the aged version. It sometimes boils down to preference in flavor and I frankly prefer a younger wine but tasting a wine that is 30 or 40 years old is both an education and experience for the palate.

Here are some of the notes sent to me over the years and a couple of blog posts and a video from Gabe Sasso covering even more:

Your cab (1982 Reserve) was terrific, fresh, no brown rim around the glass and tasty. In a blind tasting no one would have guessed it was 38 years old. Jud R.

This evening we enjoyed pan-seared lamb stew meat, oven-roasted potatoes and carrots, and Pedroncelli Zinfandel Mother Clone 2011. The wine was quintessential Dry Creek Valley claret. Flawless. Sublime. Heavenly. Bob B.

Vintage Report: 1968 Cabernet Sauvignon
Aging Wine: The Good, The Ugly, The Bad
Gabe Sasso on 3 Vintages of Mother Clone Zin

These messages from the bottle tell some of us we need to dig deep and find those treasures to enjoy them before it is too late. And keep in mind, when the 2020 wines are released it would be a good thing to buy them from this memorable pandemic vintage. When the time comes you'll open, share and remember your vintage story.
Our trip to Paso Robles in 1990 was filled with visits to the wineries along Hwy 46-and Estrella River was one of them. Their Muscat Canelli held very nicely with honeyed notes and caramel popcorn flavors. It was the first road trip we took after we were married.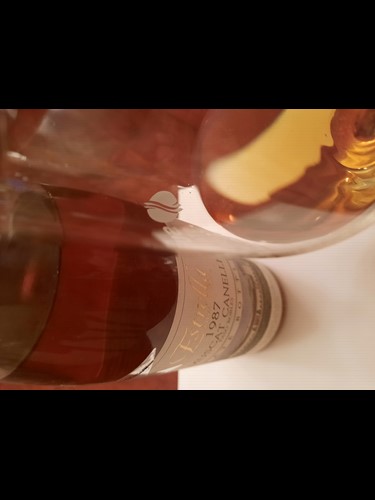 Categories
Recent posts
Popular tags