Vino In My Dino
January 5, 2017 13:10
We are looking forward to turning 90 as a four generation family owned and operated winery this year. The official '90' mark is July 22, the anniversary of my grandfather Giovanni Pedroncelli signing the papers. It is a good time to look both to the past, the present and the future so the next three posts reflect each period.
The first two decades of the family business found my grandparents getting through the rest of Prohibition (1927 was about the halfway point) by selling grapes to local head of households who could legally make 200 gallons of wine. Let's pause and add up the amount of wine which equals 84 cases! That is one happy household. And more importantly it kept the 25 acres of grapes thriving on our home ranch-mostly Zinfandel with a smattering of other grapes.
This receipt is the final part of the purchase of the property for Giovanni or John as he was now known.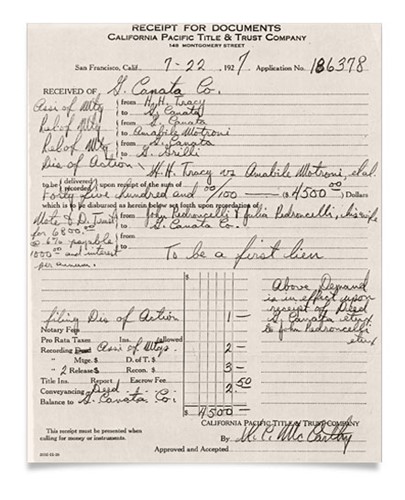 Once we were through Repeal, the Great Depression and World War II, with the second generation of John (winemaker) and Jim (sales) in place, we were in business with a label, a line of wines and consumer demand in part brought on by those who served in Europe during the war.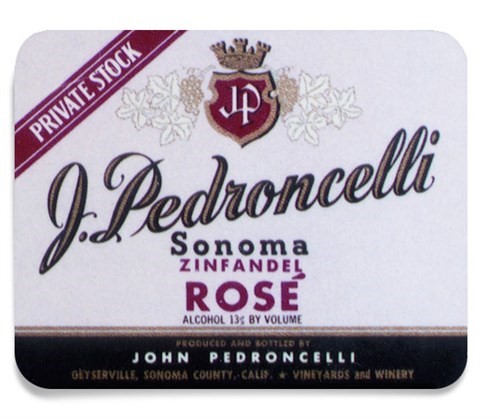 Note in the label above that Sonoma is used well before it was made a requirement-proudly used since the 1950s.
The ensuing decades saw huge development not only in the production of wine and vineyard acquisition but also the second generation investing in the purchase of the winery from the first. Vineyards were planted, stainless steel tanks replaced redwood, more cellar expansion, and markets were opened nationally and then internationally. It was a busy time with many other wineries joining us in what I call the Wine Renaissance of the 1970s.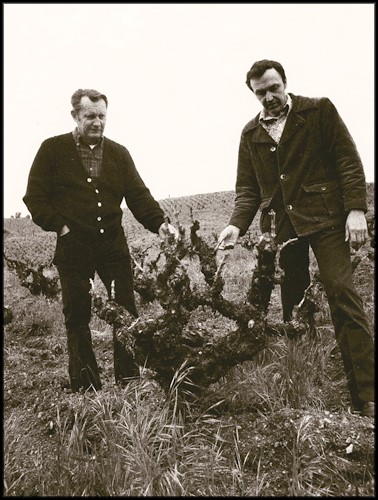 John, left, and Jim in the Mother vineyard circa 1973.
A toast to the early years and hard work of the first and second generations with a little Zinfandel in my Dino!
Categories
Recent posts
Popular tags