Vino In My Dino
April 30, 2020 13:29
A picture is worth a thousand yums don't you think? How many of us take photos of our beautifully plated dinners in a restaurant? Or at home we've made something special and want to show it off? There are many examples across social media when it comes to showing off our creations. I realized there were just a handful of photos included in my recipe section of the website-how interesting is that? So I made a goal starting during this pandemic and working from home to recreate a few recipes a week and photograph them in order to be included alongside the recipe. Kind of a riff off of the Julie/Julia movie.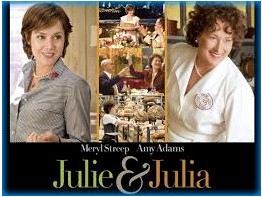 In fact some of you might remember how we have been connected to Julia Child over the years. The weekly magazine, Parade, featured photos of celebrities and their refrigerators. Julia is standing in front of her door-lo and behold our Chardonnay is there and the only wine in her fridge! We are also part of the National Museum of American History's Food Transforming America where many of my family's artifacts (including my grandmother's polenta pot) are in the same exhibit near the recreation of Julia's kitchen. And here we are replicating many of the recipes from the website just like the movie. For a refresher, this is what I wrote 4 years ago:  https://www.pedroncelli.com/vino-in-my-dino/post/womens-history-month-julia-child/
---
Now onto the recipes!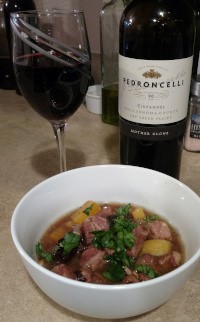 Braised Pork Shoulder with Butternut Squash and Prunes
Notes: When I tried this I immediately regretted not doubling the recipe. Such a subtle sweetness that complements the braised pork. Paired very well with our Mother Clone Zinfandel, the fruity notes from the Zin making this a zen meal.
---
Pork Tenderloin with Spicy Soy Glaze
Notes: For a quicker turn around you can make the glaze ahead of time and marinate overnight, then just brown it in the pan and roast in oven-or grill it-either way this is a very tasty combination. It packs some heat and we liked it with our Sonoma Classico or you might even try our friends.red with it.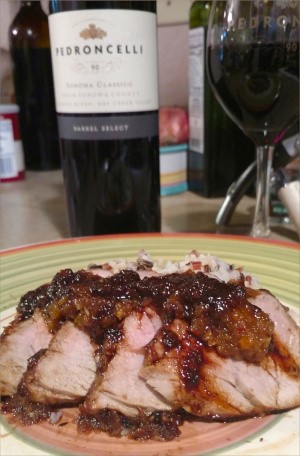 ---
Notes: This is a side dish which we paired with steak and roasted creamer potatoes. I suggest pairing the veggies with Chardonnay or Sauvignon Blanc but with the steak we paired up with our Three Vineyards Cabernet Sauvignon and it worked. This would be a great side dish for simply prepared chicken or fish.
---
Moroccan Chicken with Roasted Lemons and Green Olives
Notes: This one was a delicious surprise-it was very easy with it all being made in one pan. Browning the lemon wedges and then roasting with the chicken-so tasty. Paired up with our Sauvignon Blanc it was the perfect ending to our busy shelter in place work at home week.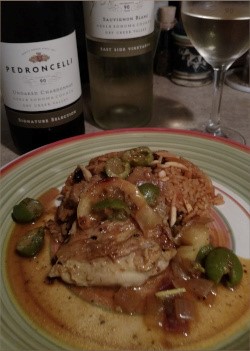 ---
Notes: A crowd pleaser and kid pleaser all in one-from our daughter's cookbook 30 years ago and we have been making them ever since. You can use beef for Sloppy Joes but we like the taste of the ground turkey. Use your favorite form of bun and dig in along with a bottle of our friends.red or Sonoma Classico.
---
While the Julie in the movie took a year to make all the recipes in Julia's Art of French Cooking this might take a little longer. If you make one of the recipes, tell me how it turned out, which wine you paired it with and how you first came to know Pedroncelli. I'll make it worth your while... All you need to do is send to my email address julie@pedroncelli.com and as Julia would say Bon Apetit!
Categories
Recent posts
Popular tags