Vino In My Dino
August 31, 2021 12:45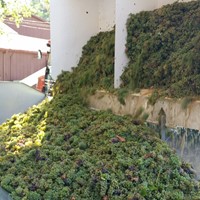 We are 3 days into the harvest of 2021 with a good portion of the Sauvignon Blanc picked. We look forward to a an even-handed harvest, mother nature willing, but it won't be over until the last grape is picked.

When I was growing up in the midst of the winery operation and harvest was happening I heard people using terms like crushing grapes, or crush is here, or crush pad. In my imagination the grapes were crushed like stomping on a bug or crushing an aluminum can. The origin of the term is lost to history-I even asked Google-but we do know grapes were crushed millennia ago, mostly by foot, in order to make wine. These days, of course, it is done differently using machines in place of legs.

We've come a long way from stomping on grapes and fermenting juice in stone vats in the ground. The whole process has been refined over the centuries. We all remember Lucy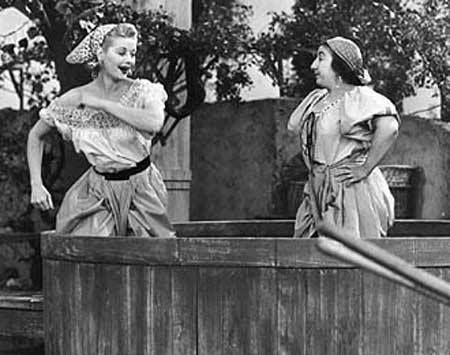 treading on grapes-which I thought was so silly when I was a kid-watching and thinking we don't really do it that way but it was great entertainment. Imagine my dad and uncle circling a vat of grapes with their bare feet! Actually I know at least one local winemaker who tread on his grapes this week before sending them off to ferment. (Bill Nachbaur at ACORN I'm looking at you). 

Many of us who have been around a harvest or two have our favorite memories or vintages or story. There is nostalgia recallling things like my sister Lisa walking over the grate of the sump and falling in getting soaked. I remember a time my sisters and I picked second crop zinfandel in our buckets and wheelbarrows proudly making our way to the scale to weigh our harvest. I chuckle at the memory because there was probably 20 lbs of grapes in total in my wheelbarrow. How about the first harvest here for winemaker Montse (2007) or cellar master Polo's in 1989 which was a rainy year. I often wonder what those first harvests for my grandparents were like with kids in tow and all hand on deck to make it work. We are all steeped in sticky grapes, bees, hot days, the heavenly smell of fermenting wine filling the yard and getting ready for more grapes tomorrow.

These days crush in wine country, for visitors, is an open invitation to experience the sights, sounds and smells of harvest. Perhaps taste some wine grapes (which are the best flavor and if it weren't for the seeds people would be clamoring to buy them), get stuck behind a grape truck trundling back to the winery and sometimes the winemaker or cellar crew are at the crushpad and can answer questions about the process. There is nothing like the beginning of another vintage to bring together the growing season, the hard work in the vineyard and, eventually, a delicious glass of wine in your hand.
Categories
Recent posts
Popular tags