Vino In My Dino
June 2, 2021 11:02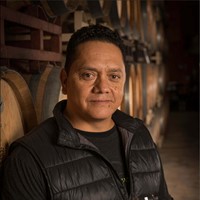 My sister Lisa shared an idea she had to highlight different members of our staff by telling their background story. She is a fan of the PBS series Finding Your Roots so she envisioned these stories as connecting our co-workers between where they came from and where they are now at Pedroncelli. This month I sat down with our Cellar Master Hipolito 'Polo' Cano.

Polo arrived in Sonoma County in 1988,  following his father Emiliano and Uncle Lupe to Dry Creek Valley. For the first 5 years he lived in a house a few yards away from our Wisdom Cabernet Sauvignon vineyard. When he arrived the valley was in the dormant period. His home town, La Piedad in Michoacán is desert-like and he remembers nothing much grows there besides cactus so the area reminded him of home. When the vineyards began to grow he was amazed at the life in the vines. He couldn't figure out how they'd be able to grow.

He learned the life cycle of the vineyard first hand with seasonal work. In those days the work was timed by need: pruning, suckering, and picking with downtime in between. To make ends meet he helped harvest other crops like apples and olives, worked in construction and restaurants. Through his Uncle Lupe he came back and worked the harvest here in 1989. He became a full time employee and the first 10 years were spent between the vineyard and cellar. 

As he settled into the job he took English as a Second Language classes and when communication was better, he studied articles and used other resources to learn about wine. As part of his training he was encouraged (by assistant winemaker Mandy McCord)to do more research by joining a local industry technology group (CERA). A wide range of subjects included bottling,  winemaking, lab and barrel focus groups which he joined on a monthly basis to continue his education. During this time he made connections, saw how other wineries functioned, and says it was a great experience overall. He also joined a weekly winery group with different topics like tasting trials where he deepened his knowledge even more with presenters willing to share their experiences.

Along the way he met Maria Ramirez and married in 1993. They have three children and live in Healdsburg.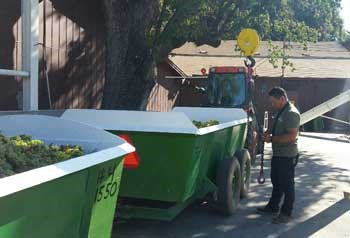 He has seen how much technology has changed in just three decades. By working in the vineyard in the early days he was able to see the  replanting done in the 1990s. Irrigation changed from overhead to drip systems. He has watched and participated in the changes made in the vineyard and cellar including different techniques in the way pumpovers are done, different picking times to get better results, the use of machine harvesting alongside hand harvesting, newer more efficient equipment.

His time here spans the days of making Sonoma Red and White to varietally focused wines. He recalled the Mother Clone vineyard, now 40 years old, coming into its' own having been replanted prior to his arrival and seeing it mature into old vine status. He enjoyed meeting the many farmers bringing in their grapes, lined up all the way to the road, gondolas piled high during the height of harvest patiently waiting their turn at the crush pad. 

Among all the vintages he worked the 1989 harvest remains the most challenging. It was also his first harvest at Pedroncelli. He remembers it well because it was one for the books-rain mid-harvest left the vineyards muddy and the grapes had to either be harvested or left until the soil dried out making picking conditions very difficult. When asked about his favorite vintage he chose to include his favorite grapes to work with each harvest: Cabernet Sauvignon, Merlot, and Zinfandel.

His mentor, John Pedroncelli, loved making wine and Polo appreciated this attitude. John would joke around with him and he always knew where John was by his whistling. (I do remember finding John by listening for him in the cellar.) He notes while John didn't take deep dives into the trends of the day he did research them and once approved they made changes. 

For Polo, his role has never been boring. There is always a challenge and his job keeps his interest going. Winemaking is not a simple recipe. It
takes knowledge of the vineyard, knowing how grapes transform in the cellar, staying curious, researching the latest and doing what you love.
Categories
Recent posts
Popular tags