Vino In My Dino
October 19, 2017 09:36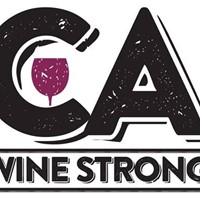 Dear Friends,
First of all, on behalf of my family, thank you very much for all of your phone calls, emails, texts and social media messages conveying your deep concern for our lives and livelihood during the fires and the devastation that was playing out over all media channels.
The good news is we are all fine-Dry Creek Valley was left untouched by the fires. We are thankful that family and staff are safe and the winery, which was several miles west of the closest fire, is still standing. In an abundance of caution, due to the vagaries of the fire and the air quality, we chose to close our Tasting Room and to cancel our Sip & Savor event scheduled on October 14. This was unprecedented but we wanted everyone to remain safe. That was last week and we re-opened for business on October 16 and many of our winery, restaurant and hotel neighbors are open as well.
While our valley was untouched, many have lost their homes, jobs, and loved ones. The communities of Sonoma County have come together to offer their services via food, shelter, donations, a shoulder to cry on, and their time as volunteers. The amazing first responders and all other agencies (some local, some from Australia & Canada) came to our rescue in more ways than one and worked hard at combating and containing the fires so that we all felt safeguarded. Our local radio stations like KSRO and KZST gave the airwaves over to reports with Supervisors, the Sheriff, Fire Chiefs and other officials. We were and are working together to be aware of opportunities to help and bring healing to our beautiful wine country.
We have had many requests about where to donate and help out and have included a few agencies where a donation will help support recovery and rehabilitation in the devastated areas.
Sonoma County Resilience Fund through the Community Foundation
Sonoma County Search & Rescue The mission of this group is to assist Sonoma County Sheriff's Dept. with missing or lost persons; rescue as needed and mutual aid when called.
Redwood Empire Food Bank which supports all food efforts within the area.
#CAWineStrong Under this slogan Wine Industry leaders have formed a support network to provide immediate assistance and long-term aid to the victims of these fires. I am also amazed and awed by the support the likes of Paso Robles, Santa Barbara, Livermore and beyond are fundraising as I write this.
We are also galvanized to help our neighbors. We are donating $1 on every bottle sold in our tasting room from now until November 1st.
We came through the week unscathed, our hearts go out to those who lost everything. We've been here for 90 years, and plan to be here for 90 more. It is times like these when we are thankful for what is important in our lives: family and friends like you.
Sincerely,
Julie Pedroncelli St. John and The Pedroncelli Family & Staff
707Strong
Categories
Recent posts
Popular tags