Vino In My Dino
April 4, 2016 16:04
Spring is a great time to focus on the earth and the future bounty of a harvest what with the vineyards growing inches by leaps and bounds. This month also happens to be Down to Earth Month, established five years ago by Wine Institute's California Sustainable Winegrowing Alliance (CSWA) program to celebrate sustainability in both vineyards and wineries.
A couple of years ago Sonoma County's winegrowers and vintners decided to put our words into action and created a deadline of 2019 for all vineyards and wineries to be certified sustainable. We here in Dry Creek Valley are proud to be part of this initiative to become a 100% sustainable wine region. Sustainability is defined by three key and comprehensive practices: being environmentally sound, socially equitable, and economically viable. To me the idea of sustainable winegrowing boils down to good farming practices, good for the people and as a family we can make a living doing what we love.
So we, the Pedroncellis, find ourselves working through the self-assessment process and plan on being certified in the next year or so-well in advance of the deadline set by Sonoma County. Part of the process has us as a team in discussion about what we have achieved, what we can do better and what we can focus on in the future, for generations to come. Much like my grandparents, we hope to continue the legacy of several generations farming the same corner of Dry Creek Valley and be good stewards of what we have.
Interested in learning more? There is great information put together by the CSWA and I have found the best source is their website. Discover what it means for us as family businesses who have come together for the betterment of our land and our wines. Check out the number of vineyards and wineries over the last 10 years who have adopted the program from one end of the state to the other. I'll raise my glass of Mother Clone Zinfandel in celebration of being down to earth.
This is a close up of bell bean blossoms, part of the cover crop among the vines on our home ranch.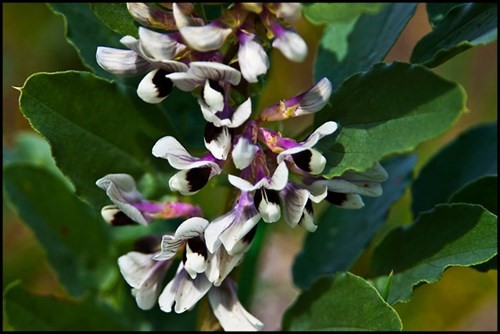 Categories
Recent posts
Popular tags