Vino In My Dino
November 19, 2018 14:34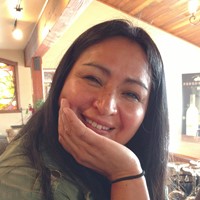 Lizzy Boardman, one of our friendly Tasting Room Staffers, is the idea lady behind our seasonal 'look' whether it is summer or fall, winter or spring. When she was thinking about decorating last winter in preparation for Winter Wineland this avid Pinterest fan found an idea of a grapevine trunk holding notes of thanks. She named it Gratitude Vine.
The vine itself is the trunk from the Mother Clone Zinfandel vineyard just across the way. The project, begun in January, has garnered 100s of thankful tags and it is fitting as we celebrate the holidays, and recently Thanksgiving, we give thanks for many things. From friends to wine, family to joy, hope and peace—all of which are hanging on our Gratitude Vine.
We are filled with gratitude for our 91 years on this beautiful ranch producing fine wines for your enjoyment. We are also grateful to our friends who have supported and savored our wines through the years and toast those new friends to come.
Stop by our tasting room and add your own to the vine-it is getting a bit crowded but we believe there is always room for more. Via this blog post I invite you to share what or who it is you are thankful for this year and we'll add it to the vine for you. I personally am thankful to the first responders in the latest fires around California-without them more would have been lost.
Categories
Recent posts
Popular tags