Vino In My Dino
June 25, 2018 16:53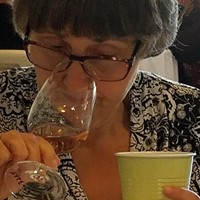 Each June I look forward to the opportunity to taste through wines with a different set of judges at the International Women's Wine Competition housed at the Sonoma County Fairgrounds in Santa Rosa. This time I judged on Panel 4 with Melody Fuller and Allison Crowe. Our coordinator was Danyelle Blue with Coopers Creek in New Zealand and she had the important job of tabulating each wine and each medal awarded.
We tasted through 126 wines broken down into 10 flights. Other Red Blends, Zinfandel, Pinot Noir, Italian Type Blends, Rieslings, and Varietal Rosés were the divisions we judged with the Rosé category being the largest at 41 wines ranging from driest to sweetest. Each category brought us a cross section of wines from different appellations-the common denominator was the varietal or class.
As we began with the first flight of the day, red wine for breakfast, we also were learning what each of us do in our respective jobs with a free-flowing discussion led by Melody. Alison is a winemaker and author of The Winemaker's Answer Book; Melody is a wine writer, author, educator and President and Founder of the Oakland Wine Festival. I was in very high-level company as I was the 'newby' in the bunch when it came to judging wine-while working with wine for more than 30 years judging wine is a recent accomplishment.
The M.O. of judging is you have the glasses numbered before you. All we know is the varietal or class-no vintage/appellation/other information. We pick up the first glass and dive into the bouquet-I like to go through all wines in the flight making sure there are no problems like cork taint. Spitting is a must and we have plenty of water, bread, bites of roast beef and olives to cleanse our palates. We then take notes and give it a Gold, Silver or Bronze. Once everyone is done with this Danyelle asks us to call out the medal we awarded the wine. Once tabulated we see if the wine is overall a Gold/Silver/Bronze and very few times a No Award due to flaws. Sometimes we all gave it a Gold which means Double Gold status for the wine. We also will send wines like this to the Sweepstakes round.
We take a lunch break with the other judges and have a few more panels before wrapping up around 3pm. We adjourn until the next day when we gather together for the Sweepstakes tasting of all the deserving wines, this year there were 32. I must say it was another great experience expanding my palate and knowledge especially with such great company! Until next year and new judge-mates, I look forward to doing it again.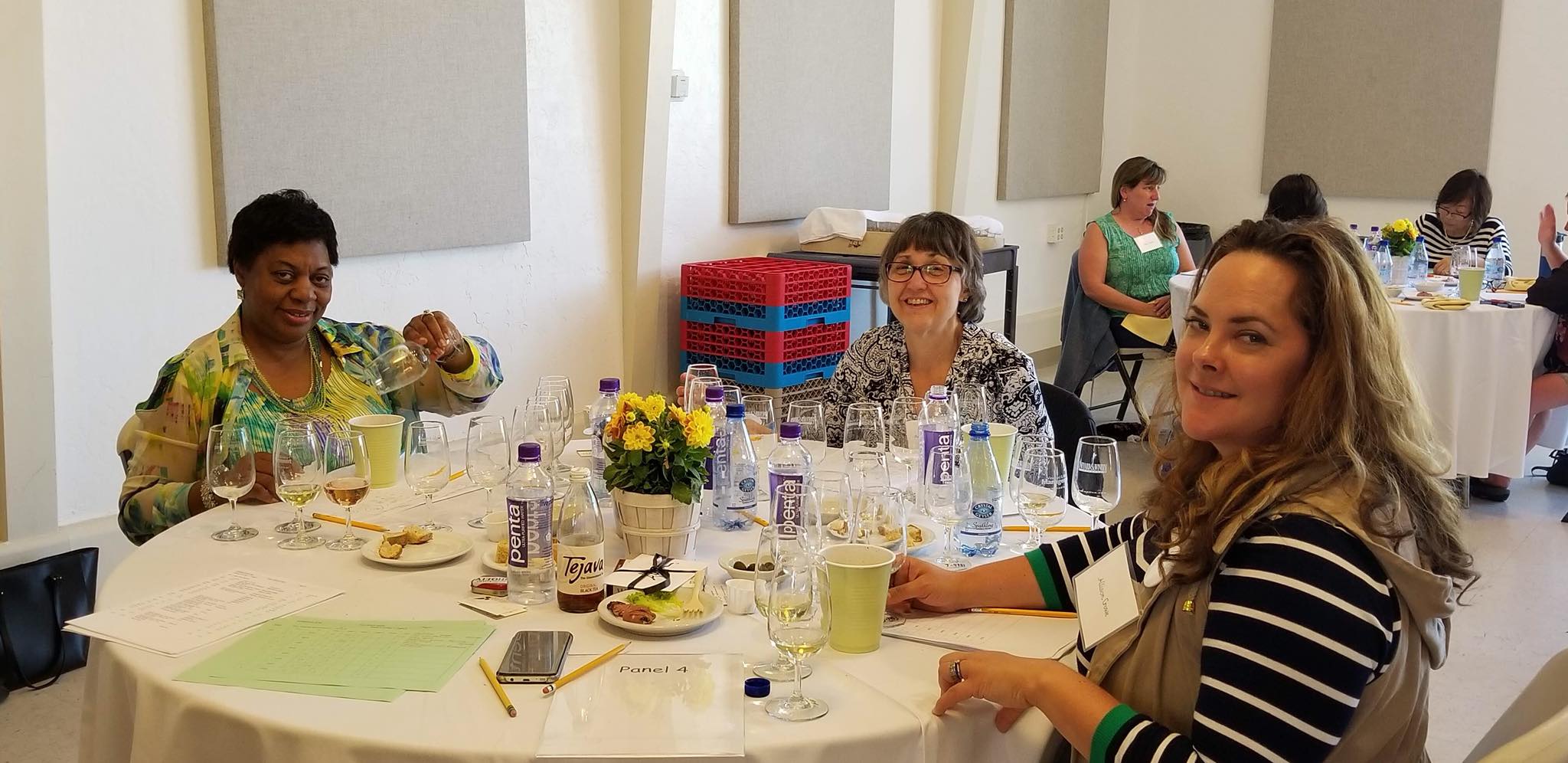 Categories
Recent posts
Popular tags