Corporate & Holiday Gifting
MULTI-PACKAGE ORDERS
Giving Pedroncelli wine as a gift is a great way to express your gratitude, whether you're looking for gifts for employees or clients. Our team takes care of corporate orders, making the process smooth and ensuring your gifts are delivered on time and beautifully presented.

GIFT GUIDE

SHIPPING TO MULTIPLE ADDRESSES
We're experts in assisting both individuals and businesses with corporate gifts. To make it convenient for you, kindly fill out and send this Order Form to Colin. Our team will take care of all the order details and provide you with a final price quote for your approval.

ORDER FORM
---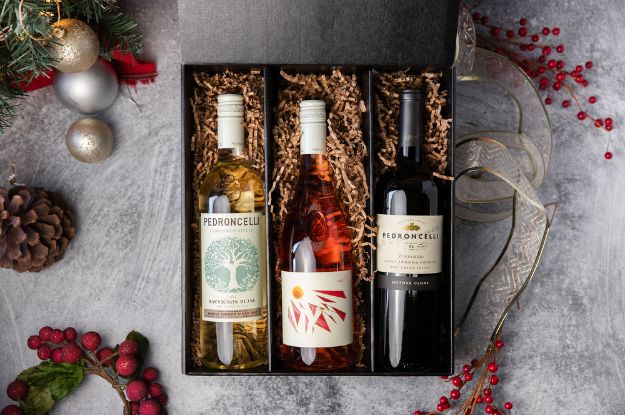 SHIPPING AND PACKAGING INCLUDED
Shipping wine to multiple people in different cities across the country can often incur substantial costs. Our goal is to streamline your shopping experience by including shipping and packing expenses within the total cost of your bundle. This approach allows you to dedicate more time to selecting the perfect gift options for your colleagues and loved ones and less time worrying about additional fees.

ORDER EARLY

We recommend placing your orders well in advance, especially during the holiday season when UPS and FedEx experience a surge in shipping requests. To guarantee that your orders arrive punctually, we advise making your purchases at least 2 weeks ahead of time. Your foresight ensures a smooth and stress-free delivery experience.
---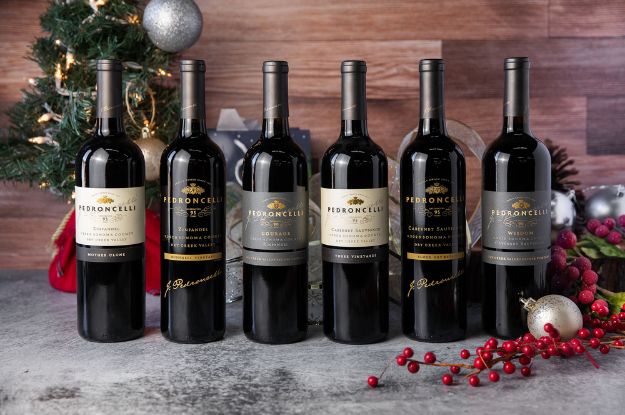 HOW TO ORDER
There are two convenient options for placing your corporate gifts order:

Email Colin: colin@pedroncelli.com

Call Us at (707)857-3531 

SHIPPING STATES

Due to shipping restrictions, we are unable to ship into the follow states:
Alabama, Alaska, Arkansas, Delaware, Hawaii, Kentucky, Mississippi, Oklahoma, Rhode Island, Utah
We recommend shipping to neighboring states if possible.

For more information on individual state shipping laws and restrictions, please visit The Wine Institute.