Vino In My Dino
April 18, 2017 11:07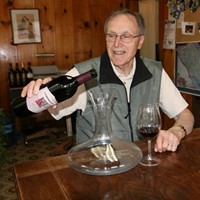 This week the Sonoma County Vintners are hosting their third annual Barrel Auction. Each year they have chosen icons who embody Sonoma County winegrowing. This year my dad Jim was chosen and will be honored on Thursday at a special event.
An icon as defined on Google: "a person or thing regarded as a representative symbol of something." Or 'a person who is very successful or admired: a pop icon.  Dad is a Sonoma County wine icon and is one of the early adopters of placing the appellation on our label, a tireless supporter of programs the Sonoma County trade group has sponsored over the years, and, of course, the leader at Pedroncelli Winery.
Going back to the beginning, my dad was born in Geyserville at the family home, the youngest of four. Working from the ground up he, along with his brother John and sisters Margaret and Marianne, experienced the many aspects of the job that come from being in the family business: vineyard and cellar work followed by sales and marketing. There are many stories about him growing up at Pedroncelli: during vineyard work he was lost among the vines and found with his dog at his side; he scraped redwood tanks for tartrates and these were used to make munitions during World War 2; showing early interest in marketing he suggested including Sonoma on our labels in the early 1950s; he developed the distributor network we have today and created a broker network, Winery Associates, to support national sales.
All along he consistently promoted Sonoma County while others were promoting sub-appellations and was ever present on the Sonoma Tour as the trade association worked to promote the region. He is the strongest Sonoma County advocate alive today. He has committed his life to promoting Sonoma County wine —often, and regularly, above his own brand. He is a charter member of Sonoma County Vintners, Wine Road, Sonoma County Grape Growers, Winegrowers of Dry Creek Valley, and long term member of Wine Institute.
My dad has been known to give the tie from around his neck at a wine tasting, give the shortest winemaker talk at a dinner which was much appreciated by the crowd, and is one of the most generous individuals in the business. His being named an Icon is a well-deserved honor.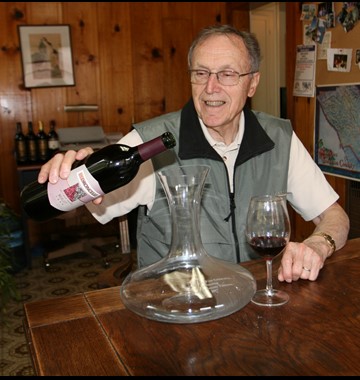 Categories
Recent posts
Popular tags