Vino In My Dino
September 30, 2019 15:53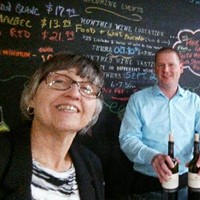 Not only is it a busy season at the winery, the season known as SOND (September-December) is equally as hectic for the sales team as it takes us deep into the marketing season where quite a bit of my time as well as Ed's is focused on spreading the good word about Pedroncelli from state to state, city to city. Market work began for me in August and will continue through November this year, the same for Ed. Mitch, who usually works the market as well, was busy with the harvest up to his elbows in grapes. He'll be back on the road next year.
The highlights: Ed worked trade shows in Southern California hitting San Diego and Los Angeles. He is currently in Arizona and will make a foray to the Inland Empire and Missouri (three markets in one month!).
Here are my trip notes so far: Portland and Eugene were my targets on this trip to Oregon. We have very good support in the independent stores like New Seasons and Market of Choice as well as quite a few independent retailers like Elephant Deli (a wonderland of specialty products) & Barber World Foods in Portland as well as Capella Market and The Broadway in Eugene. This was a one day trip into Connecticut and we covered a lot of territory and made memorable stops in and around Glastonbury, Middletown and West Hartford including Toast Wines by Taste, The Best Wine Shop in Town (really-that's the name) and M & M Wines.
Two days spent working around the western part of Massachusetts from Hopkinton to Worcester, Franklin to Wellesley. Medfield Wines, Juniper (fabulous restaurant) Marty's (say hey to Rachel & Darryl) as well as Pour Richards and Rye and Thyme (another great restaurant). I did end my stop here at a sales meeting for our Wholesaler Classic Wine Imports and one last stop at Wine Empire in Ashland on my way out of town.
After a brief tour of Portland Maine I began my second week with a trip to South Carolina. Greenville first for a great event at Northampton Wine & Dine with a fun group of friends where we have been doing business for too many years to count. On to Columbia with the owner of our Wholesaler Tyler Miles of Milestone Beverage. Greens (a small independent chain), Bottles, Southern Spirits and The Grapevine were all places that carry and love our wines.
I'll be visiting Seattle, New Jersey and Philadelphia over the next few weeks-my work on the road isn't done just yet and I'll chronicle more at the end of November. For now I'll end with a shot of the friendly folks at Northampton, looking forward to more of this on the road.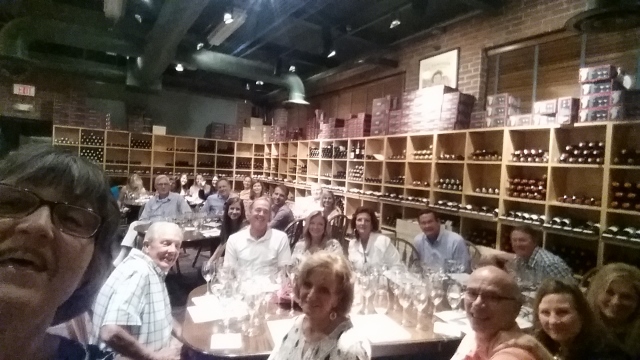 Categories
Recent posts
Popular tags