Vino In My Dino
March 31, 2015 14:29
Julie has been posting things about the women in her family all month as a tribute to Women's History Month. There have been some great insights to the quiet strength of the women before her. It is no surprise, then, to find ourselves at the end of the month with no mention of one of the strongest, most humble of the Pedroncelli women to date. That would be, of course, my bride. Forgive me if I gush a bit here.
Having been raised here in the center of the winery, in what is now affectionately known as "World Headquarters of J. Pedroncelli Winery, Inc." Julie lives and breathes Pedroncelli. She is the voice of Pedroncelli to the world, but more importantly, she is the guiding force behind all our hospitality—public and private. Given a choice, Julie would be in the kitchen or shuttling food, or taking out the trash—whatever she can do to serve others. She is, as she puts it, an introvert who has had to become a "professional" extrovert. She loves going on the road to sing the praises of Pedroncelli, but when she gets home she much prefers quiet times with Dirk the Dog and me. And sometimes I'm not so sure about me!
Julie is also the family archivist. She is the one who has files and boxes and lists and photos from generations of Pedroncelli achievements. From distant cousins in the 1960 Squaw Valley Winter Olympics to letters home from the family when they were serving their country in the armed forces. From family photos (now in the Smithsonian) to boxes and boxes of gold medals and ribbons spanning our nearly 90 years of winemaking awards. If you ask her about something she'll say "give me a minute, I think I have a picture…"
As a wine lover (since age 4, she'll tell you) Julie was thrilled to be invited to be a wine judge for the first time this year. We have a running joke that we can't afford to go to a wine bar together. It isn't the couple of glasses of wine that we have—it's the several BOTTLES she discovers and wants to take with us when we leave! She has a great palate, a great wine vocabulary and has heard about every wine mentioned by some wine geek who is just testing her—she answers them with her trademark smile and sparkling eyes. She's always happy to share her thoughts, but you'll have to ask. She would never impose them on you. By the way—if you produce a Catawba, thanks for the offer, but I think Julie has had her share…that's what you get when you are the rookie judge!
Julie's quiet nature belies the depth of her knowledge about the wine business. She's been around it all her life and in the thick of it for about 30 years. She's quick to listen, a voracious reader and student of wine. She knows the history of Dry Creek Valley and Sonoma County like the back of her hand. As well she should, she's lived it. And for that matter, written a good part of it herself. She is past president of the Winegrowers of Dry Creek Valley and Sonoma Vintners and recognized with the Spirit of Sonoma Award. She's served on countless boards including the Wine Road, California Wine Institute and Healdsburg Shared Ministries. She is a perennial volunteer with various community service projects and most of all, beloved Grammie to our two grandsons—there is a wonderful picture of Julie looking at a grapevine with Jordan, our oldest grandson. That's how it all begins, isn't it?
So I'll raise a glass to the woman who is making history every day at Pedroncelli. And I'm proud and honored to call her my wife. Here's to you, sweetie. Go make some history!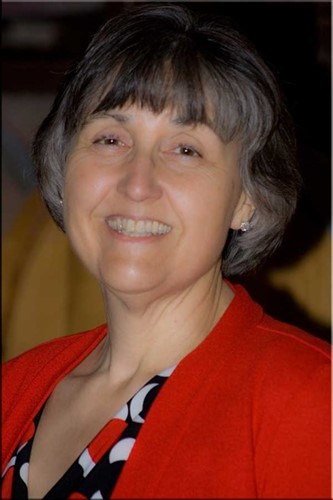 Categories
Recent posts
Popular tags