Vino In My Dino
March 16, 2016 17:04
We are now halfway through Women's History Month and I'll spend the next few posts focused on the women of Pedroncelli Winery and their accomplishments. While reading over one of the first proclamations for this important national celebration I noted that the women of the temperance movement were included as playing an important role in our nation's history. I am in the wine business as you know, a third generation family owner, and in retrospect I see the impact these women made by urging the passing of the 18th Amendment which began a 13 year ban on alcohol. Paradoxically it also was the reason we went into the wine business.
My grandparents, Giovanni and Julia, were looking for land to put down permanent roots. 89 years ago they bought a defunct winery, 25 acres of vineyard and a home mid-Prohibition. The Italian family they bought the property from, who had begun their winery in the early 1900s, could no longer make it by selling grapes because the bottom of that particular market had fallen out. It would be another 7 years before wine was made again upon Repeal and the 21st Amendment. Even during Prohibition all was not dry-there was some wiggle room. Heads of households could make 200 gallons of wine a year if they had access to grapes. My grandfather was able to sell the grapes and support his family and, at the same time, save the vineyard. My grandmother, who was a stalwart lady, raised four children and helped her husband farm the grapes. She later on became the bookkeeper for the winery, ensuring its success. So I'll raise a glass to the Temperance Movement, the reason we make wine in one of the greatest wine regions in California. What would Carrie Nation say now?
My grandparents, Giovanni and Julia, in the early 1920's.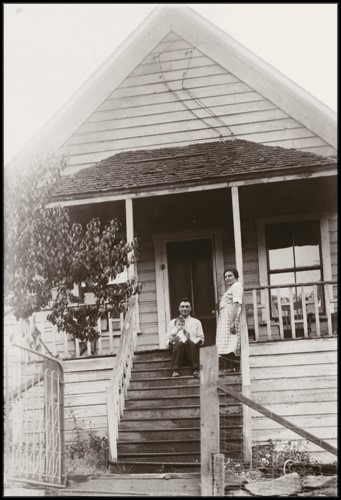 Categories
Recent posts
Popular tags