Vino In My Dino
May 7, 2020 14:00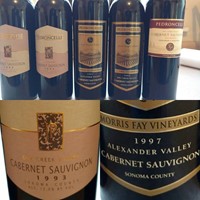 The word vintage can mean different things. To me in the wine world it denotes the year the wine was made or even a wine of high quality. To a car buff a vintage car is everything. Bell bottoms in your closet? You have vintage clothing. The word in most cases brings with it a nostalgia for things from the past or, in the case of harvest year, informs us of what took place in a particular season.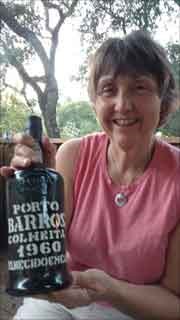 In previous blog posts I talk about how the vintage tells the story. 2015 was influenced by the drought with a smaller production and highly concentrated fruit. Or the name tells the story. Three Vineyards is a Bordeaux blend and is sourced from 5 estate blocks. Or the vineyard tells the story. Bushnell Vineyard has been part of the family since the 1940s and grapes have been sourced from here for 8 decades. Our wines are defined by these stories. Consider then how the vintage tells YOUR story.
A little background on where I am headed. I freely admit I am a boomer and I love Facebook-there I said it. I find all kinds of information there especially what my wine loving friends are drinking or talking about. The other day I ran across a post from Jon Peterson and I told him I was going to steal his idea. He gave me permission so here we go:
Jon is from the great state of Maryland and shared on his FB page recently about a tradition he and his wife began a while ago. Here is his original post: "Supporting a local Italian restaurant last night, Luisa's Cucina (whose owner is also a neighbor)with a young Barolo from our cellar. Elizabeth and I usually take a minute to talk about events that happened in the vintage year of wines we open. This time, 2015 was the year our daughter got her Bachelor's degree plus, she's a big fan of Nebbiolo!" This concept stopped me dead in my (scrolling) tracks. Up until this point I have always focused on what happened in the vintage-the weather, the production, the quality. I'll never look at a vintage or a wine the same way again.
How about you? I'll invite you to tell YOUR vintage story: The wine on hand doesn't need to be old-reflect on the vintage in front of you-2018? What was going on in your life that year? How about 2019? For us the marriage of our daughter brings great joy recalling the day. I have been hearing through the grapevine that a lot of people are 'drinking their cellars' because, well, COVID-19. That means there are quite a few stories you have to tell! Memories around a particular wine during this time of sheltering in place can be bittersweet-the bottle of wine purchased on your last trip to a winery, the wine served at your wedding 10 years ago or gifted from a good friend. If you have older wines on hand check those out as well-where were you in 2012, 2001 or 1998 and what was happening then?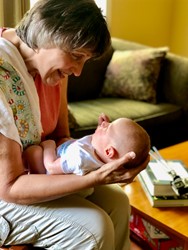 Our own vintage stories, those stories that have been shared with me over the years, are what makes this age-old beverage called wine such a memory-maker. When you drink a beer or have a cocktail there isn't much to the story other than what's in the glass at the moment. Wine exists to make our day or commemorate an occasion. I look forward to holding a bottle of 2020 and reflecting on this year. I know I'll remember this COVID virus, sheltering in place, the miles of walking around town and having a grandson born in the middle of it. How about your VINTAGE story? Share them with me by sending them to julie@pedroncelli.com. I look forward to reading the stories unlocked by the vintage on your bottle of vino.
Categories
Recent posts
Popular tags