Vino In My Dino
March 10, 2017 07:37
The phases our Mother Clone vineyard has experienced in the last five years echoes a climate pattern that reaches back 90 years ago. Soon after my grandparents bought the ranch in 1927 they experienced one of the longest droughts on record spanning 1928-1934. Our recent drought period of 4 years ended with the 75 inches of rain that we have received (so far) for the 2016-2017 season. Average rainfall typically is in the 35 to 40 inch range.
The impact on vineyards during drought periods are pretty evident. The vines protect themselves and lower production of fruit in order to survive. If they didn't cut back then depletion within the vine system would do more harm, nutrients would be lost and quality compromised. If there are diseases in vines like a virus it is even more evident in the fall as bright red leaves shows the stress. As farmers during the recent drought we were on strict conservation measures and gave 'just enough' water to each vine, trying to keep a balance between the two extremes.
The state of California has been measuring precipitation over 2 centuries. In studying the data, it shows the climate patterns we have experienced and the devastation that follows. "Droughts and floods can occur in close proximity. For example, the flooding of 1986 was followed by six years of drought (1987-92). At the beginning of the state's historical record the so-called "Noachian" floods of winter 1861-62 were followed by two severely dry years." As quoted from California department of Water Resources on their website.
We have had 5 historical droughts in the last 90 years and each one of them made their mark on agriculture. Once again I'll point to the circular nature of climate. We do not live in a world where we can control the elements and are dependent on the weather each and every year-even when one season mirrors another it can be very unpredictable. A toast to both sides of Mother Nature-the extreme of drought to the overabundant rains we have had, so far.
Mother Clone Vineyard, March 2017. You can see the startling difference when you scroll down.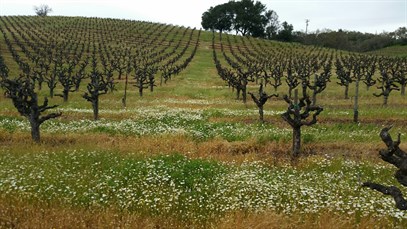 We had our own kind of dust bowl in 2014.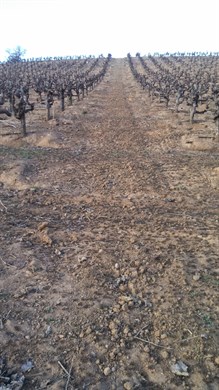 Categories
Recent posts
Popular tags