Vino In My Dino
June 19, 2015 15:59
Finding out the best way to go about working side by side with family developed certain attributes in me. Working with my cousin Richard in the tasting room, where we were literally side by side, I learned we both have completely different personalities and different ways of telling the story. I realized it was okay to have our own stories because they were told from our experiences.
In the early years of working with my dad, I was impatient, thinking I had a better idea for one of our wines and couldn't understand when the answer was 'no'. Over time I realized I needed a different approach. I developed a plan and I called it 'planting seeds'. When I want to discuss a new idea with him I plant seeds of ideas. We have a chat and I usually float an idea I have knowing there won't be a quick solution-we'll both take time to consider it and work through the variety of outcomes a change in the line-up of wines would make or in how we market a particular wine.
11 years ago my husband joined the marketing and sales staff. Since then, and even before this time, we worked on the 'after hours' approach to home life. Meaning the time it took to walk our dog was the only time we discussed business outside of office hours. It has worked well-but sometimes we slip into the 'did you hear about what happened in the office today' followed by an apology for bringing up work at 9pm. Patience and wisdom have been my teachers over the years. Intuition kept me out of trouble. A splash of vino in my Dino helps. Maybe tonight it will be our Wisdom Cabernet.
Throwback photo from a wine club gathering in 2001.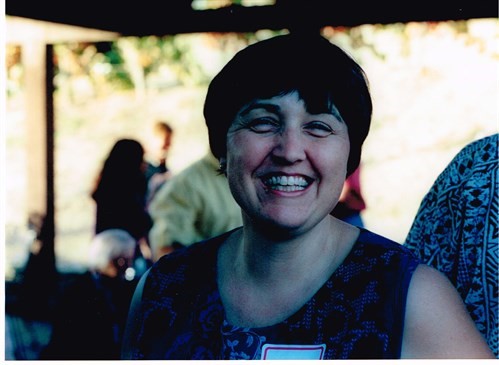 Categories
Recent posts
Popular tags