Vino In My Dino
August 27, 2019 13:10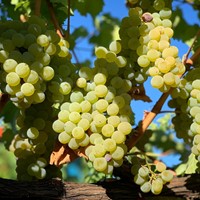 And it begins-the most exciting time of year for us as farmers. The grapes are ripe and they are ready for their moment in the tank. Time to shine as everything, from the crushpad to the presses to the fermenting tanks, is ready to process the grapes.
Our estate grown Sauvignon Blanc is always the first in to the winery each harvest. This year September 4 began vintage 2019 for us. With the late bud break through a fairly uneventful growing season this is right on track for a normal start date. In fact, I had to go back 14 years ago to the 2005 harvest to find a comparable start date of September! All the vintages from 2006 to 2018 began in August due to either warm weather or the drought years.
What's next? It will be soon be followed by Chardonnay, Gewurztraminer (for friends.white) and Pinot Noir and 11 other varietals we harvest.
Thoughts on the growing season: it was mostly an even one with a few heat spikes towards the end of August. The marine fog intrusion made it bearable for the vines by cooling things off once the sun set and kept a cool blanket of fog until around 9 in the morning aiding in the all important development of sugars, acid and phenols. The word is we have an above average crop in almost all of our varietals. We'll have a final wrap up when the last grape is picked to give a more indepth look at vintage 2019.
I'll let the photos below tell the story. It begins in the vineyard with the crew-thanks to their hard work. They began at 6:30am and the first two gondolas were brought in by 10am. The sample is taken from the gondola by vineyard foreman Manuel Diaz for analysis. Winemaker Montse Reece tests for sugar, acid and pH and she told me she is very happy with the results of this first load of Sauvignon Blanc. Next on to the crushpad where Cellarmaster Polo Cano prepares to transfer the grapes to the crusher. The fruit is destemmed and sent to the press where the skins and seeds are removed. We'll follow the juice as it ferments in the cellar over the next couple of weeks. Vineyard Manger Lance Blakeley, Polo Cano, Mitch Blakeley and Manuel Diaz discuss the next grape loads for the day. The stems, in the last photo, will be taken out to dry and will be spread along the vineyard avenues later on this year.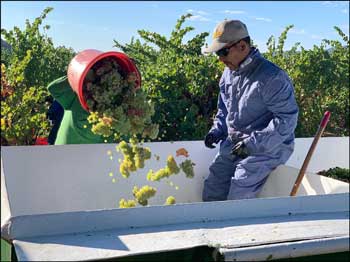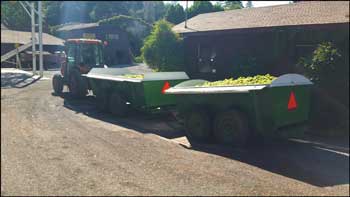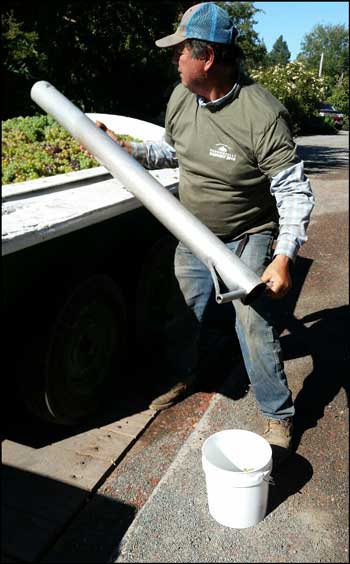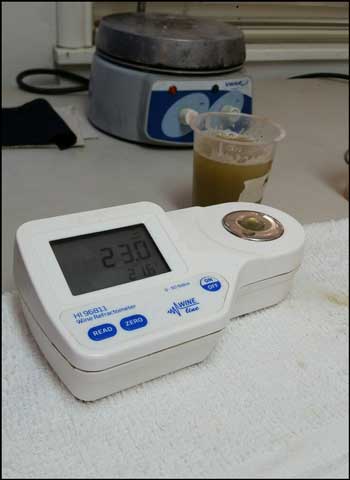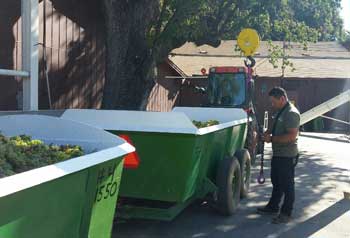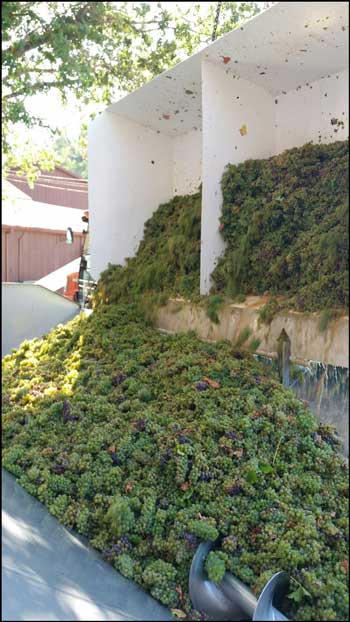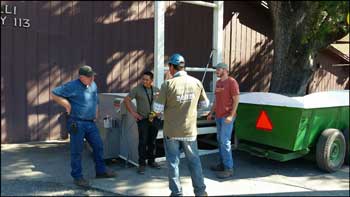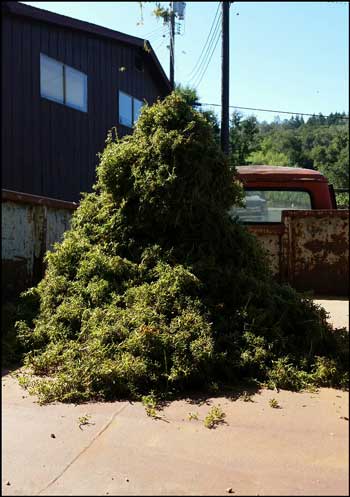 Categories
Recent posts
Popular tags