Vino In My Dino
January 27, 2020 12:14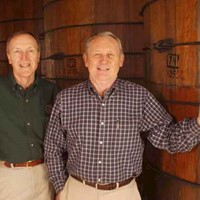 While I tell my grandparent's story often I also tell the story of second gen members John and Jim. Both generations are deeply entwined in the story of Pedroncelli. John grew up in the vineyard and winery helping his parents (along with two sisters and a younger brother) make a go of it in our little corner of Dry Creek Valley.
John's story begins when he was just 2 years old. His parents purchased the vineyard, shuttered winery and a home in 1927. He grew up working with his family in the vineyard and cellar. One of the stories he told often was the time when he was 7 years old and helping his father deliver grapes to Redding (quite a distance from home especially in those days) in the Model A truck. The axle broke, he stayed with the truck while his father went into town to get help-basically being left for a few hours, found safe and sound with the truck.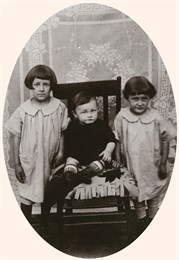 He served in World War Two in the Coast Guard and once back home he took up his work at the winery becoming winemaker in 1948. He was in charge of the vineyard planting as the family bought up property to expand from the original 25 acres to 100 acres today. John quietly went about crafting the wines, the house style and finding which grape best suited each site. We had Pinot Noir and Chardonnay planted in those early days and they soon gave way to Zinfandel and Cabernet Sauvignon as the better varietal candidates. John expressed himself through his wines.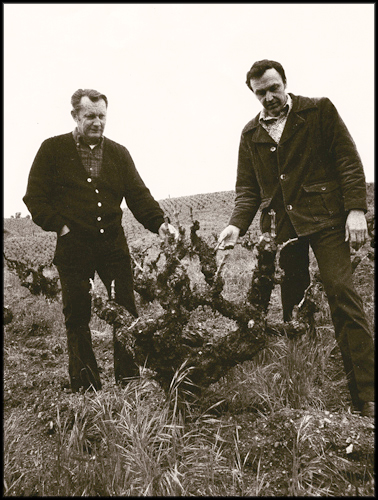 Like his father he was very close to the earth, to the vines and vineyards he had laid out. Making the wines from these vineyards was his pride and joy. When I was growing up and hanging around the winery you would often hear him whistling as he went about his many tasks in the cellar. He loved to travel with wife Christine and in fact went on forays to learn more about wine including a famed trip to Portugal where he learned the finer points of port making. Our Four Grapes Port remains a testament to his willingness to experiment and go beyond the norm. From 1948 to 2014 he either made the wines or oversaw them with Montse Reece who is our current winemaker. He always called it a team effort and included cellarmaster Polo Cano and Vineyard Manager Lance Blakeley. When I say he took great pride in his wines he did, and enjoyed wine for nearly 90 years before passing away in 2015. He lived and worked where he loved-what better story than this.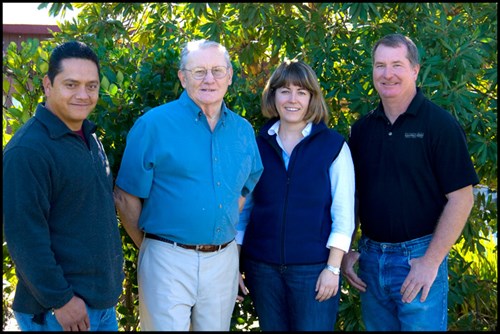 Categories
Recent posts
Popular tags