Vino In My Dino
December 20, 2021 09:27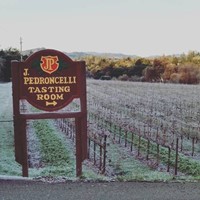 This time of year reminds me of when I was young and my parents would say 'settle down'. My sisters and I were usually wound up because school was almost out, Christmas vacation would begin soon, and we couldn't wait to open our gifts. I imagine my parents weren't exactly looking forward to having us home for two weeks but they did survive. I have a feeling wine helped. Today I am in a settle down frame of mind as I wind up the year and look forward to a new one.

Waiting for Winter
Around the vineyards winter is settling even before it starts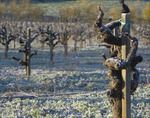 officially on Tuesday-it was a frosty 38 degrees here at the winery as I write this-cold for a California girl. Good news is the fruit flies are gone-they don't survive the cold. Better news is we had what they call an atmospheric river through and we received a few more inches of rain to add to the previous storm totals. Yay Mother Nature! The vines, during their winter wait, are soaking it in and getting ready for 2022.

The Pandemic & Events
Still here and while we thankfully aren't on lockdown we are cautiously optimistic. 2022 is looming, winter is beginning and it looks like travel may be in our future. Look at the Events section on our website to see where we'll be or what we'll be featuring. Drinkwell Zinfandel: Phoenix is first up.

Events at the Tasting Room! Yes we are. COVID Willing.
We are participating in Winter Wineland and Barrel Tasting-both industry wide and hybrid events compared to how we have done them in the past but I think you'll all enjoy the new and COVID improved format. Check it out here.

Speaking of events we'd like to hear from you. We are considering a few things for 2022 so here is an informal poll:

1-I would consider attending one or more of four seasonal events (lunch or seminar or dinner) to coincide with each wine club shipment: February/May/September/November.
2-I'd like to attend one big dinner and that's it.
3-I'd like to attend sessions (virtually or in person) to learn more about wine.
4-I'd like to attend a Cheese & Wine Pairing (virtually) with cheese maven Janet Fletcher from my favorite newsletter Planet Cheese. Cheese selections curated by Janet and shipped separately. 
5-Finally, what would you like to experience? The suggestion box is open. julie@pedroncelli.com 

Schotzki-First Glimpse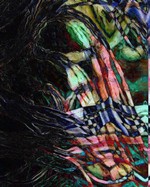 For those who did not know my brother-in-law Jon Brown I'll recap: he was a wonderful part of our team and began as Tasting Room Manager and transitioned to Wine Club Manager. He and my sister Joanna moved to Grass Valley and they were on their way to enjoying life when he was diagnosed with Multiple Myeloma. He passed away earlier this year. We are honoring his memory with a release of our 2019 Zinfandel with a very special label-featuring 'Melting Realities' one of his art canvases he created on his Instagram account @schotzki. His alter ego was Schotzki and you'll find many other creative posts there. We will release this wine early next year but I wanted you to get a glimpse now. All proceeds will go to the Multiple Myeloma Research Foundation.

Before I settle into my easy chair with a glass of wine in hand I'd like to say thanks for reading this year. May your days be merry & bright.
Categories
Recent posts
Popular tags