Vino In My Dino
February 1, 2021 14:29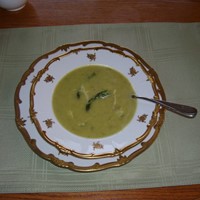 My sister Joanna has been a vegetarian for many years. I love the challenge of coming up with dishes she likes when we gather together for meals. Many of the recipes I have collected are either vegetarian or sometimes can easily be made vegetarian. The good news is these all go well with wine-who said being vegetarian is boring!
The funny thing is she doesn't like mushrooms and eggplant-which are usually the foundation of many vegetarian dishes. Having a family member who prefers this world of food definitely expanded my recipe horizons. When you consider the term vegetarian you could go down one of two roads: One can be uninspired and dull or the other full of creativity and layers of flavors. 
For me, one of the first 'a ha' moments in wine and food pairing happened when I made carrots with dill-butter sauce for dinner and paired it with our Sauvignon Blanc. This was more than 30 years ago and I still remember the moment when the wine and food synergy really came together-the herbaceous part of the Sauvignon Blanc matching so well with the earthy carrots and dill. Wine knows no boundaries when it comes to matching with vegetables-even artichoke and asparagus can be tamed with butter or olive oil and spices.
Meatless meals have become very popular in the last few years and we aim for one a week. One of our favorite weeknight meals is a pizza made with lots of vegetables-in fact Ed prefers this to other offerings with sausage or pepperoni. There really isn't a 'recipe'. We pick up an already made pizza dough (Costeaux is our favorite-a bakery here in Healdsburg) but there are many alternatives in stores. The sauce is simply tomato sauce with fried shallot or onion and herbs like oregano and basil. You can give it a spoonful of pesto if you have some on hand and make sure to cook it down (15 minutes or so) with a splash of red wine. Prepare the dough, spread the sauce and add sundried tomatoes, artichoke hearts, mushrooms and Kalamata olives along with parmegiano and mozzarella. Bake in a 400 degree oven on a pizza stone or baking sheet. Pairing with our Mother Clone Zin or Sonoma Classico is perfect.
While there is such a diverse vegetable world out there-including winter squash, root veggies, and tomatoes it takes a recipe to pull things together to match them with wine. Long cooked stews, borrowing from world cuisines, using starches like potatoes or pasta bring the flavors together for hearty meals. Eggs in frittatas are wonderful ways to add lots of veggies and flavor. How about grilled cheese 'frichi' with tomato soup.
I linked a few recipes above and there are many more of my favorites under the new addition to my recipe website with the inspired title of Vegetarian. Dive into the world of veggies and don't forget the vino!
Categories
Recent posts
Popular tags