Vino In My Dino
December 1, 2016 14:53
Dirk became an artist when Ellyn Jaques Boone visited the winery last month with paint and canvas in hand. He was happy to supply the paintbrush-in this case it was his paw and the rest is history.
Ellyn is the founder and this group is a resource for shelters and rescue organizations in the Western U.S. In their own words. "The Paws for Love Foundation provides a vital safety net for shelter and rescue animals in need of assistance in finding a permanent home - whether it be an injured homeless pet who requires a lifesaving surgery, reimbursement of adoption fees for seniors, or other rescue-related expenses. Many of these pets would perish without the funding we provide. They come to us frightened, traumatized, and homeless through no fault of their own. We believe each one deserves a second chance. We give them hope."
This happens to be one of the many organizations we support throughout each year. Dirk's art will be shown at the upcoming Paws For Love Gala on February 11. Take a look at their website if you'd like more information on this group. A toast to art and dogs with a splash of Char-bone-ay!
Dirk the artiste.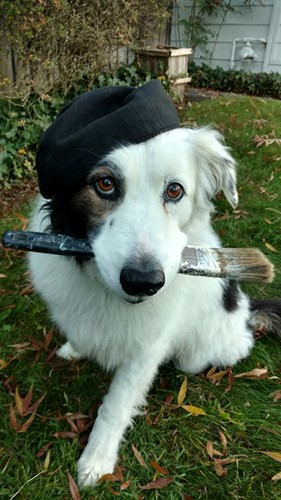 Two of his pieces will be featured at the Paws for Love Gala in February!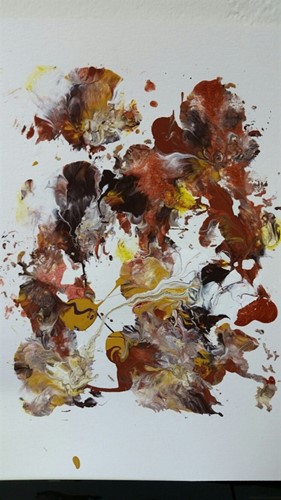 Categories
Recent posts
Popular tags