Vino In My Dino
November 10, 2016 15:20
What is Zinfandel Day?
Zinfandel Day is a worldwide celebration of the Zinfandel grape variety, intended to give Zinfandel lovers around the globe a platform to express their passion for grape and the wines made from it.
How do I take part in Zinfandel Day?
Stop by Pedroncelli's tasting room for a sip of Zinfandel from the library, our current release 2014 Mother Clone Zinfandel and a sneak preview of one of our favorites (a surprise). Learn about the nearly 90 years of Zinfandel on our estate vineyards.
Are you social media savvy?
If so, use the #ZinfandelDay and #ZinDay hash tags when posting your comments or photos about Zinfandel. You can also search the hash tag on these sites to keep up with your fellow Zin drinkers from around the globe.
Not social media inclined?
Not to worry, the important thing is that you gather with friends or family and enjoy some great wine...after all what is wine if not shared?
Learn more about this delicious grape here.
In support of our local food pantry, we are collecting dry goods and canned food for the Redwood Empire Food Bank this month so please bring something to add to our barrel in lieu of the tasting fee.
Contact Julie at julie@pedroncelli.com for more information or if you'd like to reserve your own appointment in the barrel room or a tour of our Home Ranch Zinfandel vineyards, seen below in fall color glory.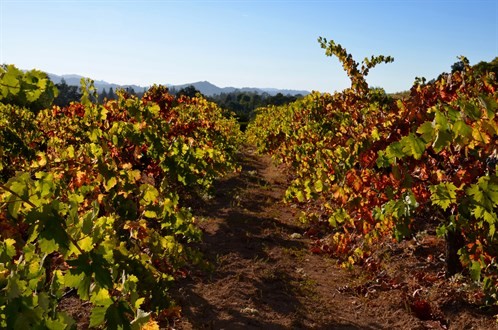 Categories
Recent posts
Popular tags