Vino In My Dino
July 24, 2020 15:39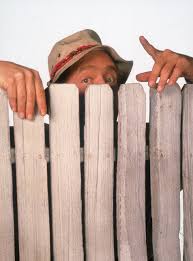 While I was on vacation I decided to put together some of the responses I have received from my 'Notes from Home' over May and June 2020.  Some are how you have coped with working from home-or being retired and staying home. Some are about how you happened upon Pedroncelli in your travels. They warm my heart, make me laugh out loud and also make me think as I read over them. This compilation, while you were the authors, means so much to me, my family and staff. Thank you all for sharing! And by no means stop writing me vintage stories and notes from your homes!
From YOUR Vintage Story:
Doug & Jan, Circa 2007: "My wife, Jan and I found Pedroncelli on our cross country trip from our home in the Finger Lakes area of NYS to my brothers home in Fresno via Yellowstone, Portland beer scene. As we headed south I decided to pull off at the Geyserville exit and saw the signpost for Dry Creek Valley. We spotted you sign and said "Why not?" We arrived at opening and tasted with a couple of newly weds and enjoyed at great tasting including you 4-Grape Port with dark chocolate covered espresso beans. Way to start the day. We've been fans ever since. Love you guys and the wonderful food and wine pairings. When we want Calif. wine we trend to Sonoma and Dry Creek. We love your Bushnell Zin. Best wishes from Upstate NY."
Bruce: "My story starts around the summer of 1980. A friend from Windsor took me wine tasting to your winery and that day the winemaker, John, was doing a 10yr vertical pouring and said it was very special. I was new to wine tasting and did not know that tasting vintages from 1979 down to 1969 was as special as it was. Also in those days, there were no charges for the tasting, the good ole days! After that day, Pedroncelli Zinfandel would be one of my favorite wines.
Part Two & Three of my story happens around 2013-14. On a trip south (from McKinnleyville CA) to see my daughter, I stopped in to do a tasting. The lady that was working there was a local. We started chatting about wine and I casually said, "I see you have a new tasting room". And she said,"No it's been here a long time". I replied it's been 23 or 24 years since I was here. I joined the wine club that day.
On the return trip from my daughter's place. I stopped in on the way back. Again, around 11:00 clock, middle of the week, same employee working, I'm tasting some wine, looking out a window towards the parking lot, when a couple of old guys get out of the shiny black SL500 Mercedes and come into the tasting room. The employee tells the gentlemen that there is a 5.00 tasting fee, and they answer, no problem. Then the driver of the Mercedes says to lady, "is John in today" and she explains John has gone home for the day but can she say who asking? He says "Davis Bynum", and at this point the employee is visibly nervous and excited at the same time. She tells him that Jim is here and will call him and within a minute Jim arrives in the tasting room. At this point, the lady says,"Mr. Bynum there will be no charge for the tasting" and I said "with that Mercedes he could afford a 10.00 tasting". Everybody laughs and Davis said, I like your style young man, (I was 58-59 at the time and he was well into his 80's. I had finished my tasting and bought a couple of bottles to offset the 5.00 fee and decided it was time to go. I wish I would have stayed a little longer to watch two icons of the wine industry discuss wines and life. A Pedroncelli fan 40 plus years and counting."
Wesley, circa 2015: "I don't think we've met, but we are big fans of Pedroncelli, having been introduced through wine.woot back in the day. We live in Rochester, NY, and have visited the winery twice- once Jon Brown gave us a great tour and we met Jim in the tasting room when he came in for a glass of Wisdom cab. The second time we met Colin and he showed us around.  We have had good luck, at least for our first two kids, finding some birth year wines way late in the game. I remember calling Jon in 2015 when our oldest daughter, Brooke, was twenty, to see if you guys had any 1995 wines still in the cellar. I'm pretty sure that Ed walked through the whole warehouse and ended up finding a magnum of 1995 Three Vineyards Cabernet that he didn't know was there. Jon sold it to me for $50. I was shocked! We opened it to celebrate Brooke's 21st birthday on April 22, 2016. The wine was fabulous, and the empty bottle still lives up on a shelf in our wine cellar, reminding us of the wonder of bringing our first child into the world."
From A View from 1985:
Mark: "Great reading about your experience in 1985.  In 1985 I had just completed my first year of grad school at the College of William and Mary in Williamsburg, VA.  I had a summer job at Busch Gardens working up data for food service and rides at the theme park.  My wife Catherine and I had a 2 year son and we had passes for the park for the summer, so I worked many hours compiling data for the park (pre-desktop computing) and the family could hang out in the park.  A year later I graduated with a master's degree in business finance and off I ran to work in Washington, DC for several years.  A lot has transpired in the last 35 years, some good and some bad, but hopefully we learn and appreciate the fact that we made it to June of 2020."
John and Sheryl Allen: Well, in 1985 we (wife Sheryl and 5 yr old son Jamie and I) lived in Seiad Valley, in the home we still live in today. Jamie is 40, has a nice wife Emily and 3 wonderful children, and they live 3 miles from us. They have a creek on their property about the size of Dry Creek with a swimming hole to keep us all cool. I was beginning my career with the US Forest Service performing forest inventory (measuring trees) and fighting forest fires. We made frequent trips to Healdsburg to visit my dad, Bob Allen on S. Fitch Mtn. Rd., since my mom Ruth passed away in 1983. We often came to your tasting room to taste and buy wine. Our trips are less frequent now, but every now and then we come down and see our friend Tom H. and stay at Geyserville Inn and eat at Catelli's. I've been retired for 7 years, and now we tend our garden and orchard on 4 acres, make my mom's raviolis (original recipe from northern Italy), drink your good zin and enjoy living in the woods! Before COVID, we used to travel and golf, and stay at our second home in Ashland Or. I hope we can do that again soon! We love your Sonoma Co. and our Siskiyou Co. ----- Take care and enjoy and wish for better times!
Richard V.: "Our first visit to Pedroncelli Winery was to the barn tasting room.  Two older gentlemen were pouring the wine and talking and telling stories.  It had to be more than thirty-eight years ago because our daughter had not been born yet.  In later years we visited with her at about age 10 or 11.  At that time there was an art exhibit in the room off the new tasting room.  Our daughter was really enthused for some of the art and wrote a note to the artist.  The artist answered her little note and she was so totally excited to hear back from the artist! My wife and I still try to stop by the winery when we are in the area.  Also, we are now members of the wine club.  Good luck and keep up the good work!"
Steve: "Early 80's was the time of our first visit to Pedroncelli.  First purchase was either Mother Clone or a Cabernet, I'm not sure. I remember one year on a Celebrity Cruise we were excited to find a Pedroncelli on a Celebrity Cruise and got them to save enough bottles for us to have one each night at dinner. It is still difficult to find your wines in our Des Moines stores but we order regularly online to keep our stock current. My personal favorite is the Port with chocolate dessert. Dr. doesn't want me to eat desserts so haven't had any in a while. It's a Pedroncelli chilling right now (Chardonnay) for dinner tonight. Keep up the good work and keep the great old favorites as many wineries are following the trendy wine of the month path."
"It's Judy, the healthcare worker from Washington State.  I'm the one who was looking forward to visiting and having some Friends Red on my trip in June. Thankfully we are making progress in these challenging times and I'm so happy things worked out! We were able to visit last Sunday and Gary did a wonderful job with our tasting.  We were so glad to visit as "Life Opens Up" in Sonoma County. I just received my shipment and look forward to enjoying each and every bottle. Stay well."
Mark: "My wife and I are club members and have been for a few years now.  I can tell you that we treasure your wines.  I'm originally from CA but we've been in Texas for 25 years.  We consider your wines the best quality for the price and we've visited many wineries all over the world.  When we receive a club shipment, or a case we have ordered it brightens our day (and month) in many ways.  During these times we have certainly enjoyed many a glass of Pedroncelli wine on our back porch.  We live way out in the country and quarantining at home has not been a huge chore for us.  Your wine has certainly made that easier to deal with.  Things in Texas are opening up a bit but being where we are, we would pretty much like to spend our time here anyway.  My wife can work from home and I am retired so we are certainly not complaining.  I also realize that not all are as lucky and I hope for their sakes that things improve quickly.  We wish you the best and please keep doing what you do."
Dean: "All is well here in Omaha, NE.  Luckily we have an acreage about 10 miles from mid town Omaha so have the ability to get out to garden, etc.  Always lots to do.  Is nice to be a "semi hermit". The garden is responding well to the warmer weather but still need to rain.  Tomatoes have set on and even the parsnips are growing. Last year that did not happen as we had lots of rain and not a lot of warm weather.  Been eating fresh asparagus daily from our garden for the past month or so.  It is getting to the point that Ann and I look at each other and say "what are we going to have with asparagus tonight."  We have an English couple in their mid to late 80s who live up the road so share asparagus and rhubarb with them on a weekly basis.  They are very much concerned about the virus so are homebound on their acreage.  Otherwise, no complaints as of this date.  Just finished reading an interesting book, American Harvest.  Saw a review of it in The New Yorker and thought it was one to read.  I found it rather fascinating.  Since your family is in agriculture, you might find the book, Dirt: The Erosion of Civilizations, by David R. Montgomery interesting. At the ranch we have various meadows and sloughs that are virgin prairies.  We are working on a number of conservation projects including the removal of eastern red cedar trees, the bane of pastures.  Time to head up there tomorrow to check things out.  Need a long drive to get away for a bit.  Hope all is well with you.  Keep smiling and remember, it could be worse! (My uplifting thought for the day). (Grin)."
Categories
Recent posts
Popular tags