Vino In My Dino
July 29, 2021 09:56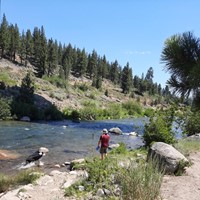 Summer and vacation. A pairing on par with Zinfandel and BBQ Ribs or maybe even better. Nothing like time away to refresh and rest. Vacation in mind as the month of July is here and for me it is our get away month. By the time you read this I'll be long gone. Writing this at the end of June and my mind is very similar to a 12 year old who is waiting for the final bell to ring at the end of the school year. After the pandemic and all the stress of the last few months I am ready for a break. When I asked the question last month 'What is Wine Country to You' many of the replies came back that this area is your choice to get away from things. I'm fortunate to live here but, like you, I like to get away too!

And of course who could forget the movie Vacation and all the sequels? The quick stop at the Grand Canyon is still one of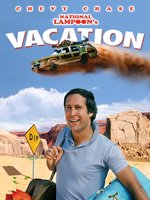 the funniest scenes. It stayed with me when I made my own sojourn there with my parents and had a similar experience-the part about the quick view and on the road again. It also made me think about vacations we took as a family when I was younger and later when I was married. Tahoe was the place for many of the trips when I was a kid-station wagon stuffed to the gills and the four of us fighting over who didn't have to sit in the 'way back'. And for 20 years of our married life we have had our own get-away place in Truckee-I guess I didn't stray too far from the beauty of the Sierras.

All those years brings back a flood of memories. There is the time Ed, the kids and I wanted to go to Yosemite National Park-we made it to Jamestown where we were going to stay and our car died. We played a lot of card games including Rummy-we basically stopped playing with Joe because he'd go out in one or two hands leaving us with all the points and we never made it to Yellowstone. Joe learned to love swimming vacation in Jackson-at the Black Bart Inn to be exact. Adrienne caught fish in Hat Creek, learned to ski and waterski.  We rented a houseboat on Trinity Lake for a couple of summers and spent the days fishing, tubing and waterskiing.

There were a lot of weekends at Lake Sonoma's boat-in campgrounds. I broke my leg out there one time-now that is a story told over a glass of wine. Trips to Hawaii, to Yellowstone, to Glacier National Park, and Italy. The memories literally are flooding back to me right now-I have seen so many beautiful places and I am sure I am forgetting many more. And as I think back I am thankful for the opportunities to see this beautiful world.

I hope this summer when you take a vacation (or if you are a fall/winter/spring vacationer have at it!) you'll cherish the memory, you'll come back refreshed, and the weight of the pandemic was removed from your thoughts for a time. There are many posts about the "big one", the party that will come after the pandemic and the virus have officially ended. I believe we will celebrate all across the world. Until then the gift of a get-away (week or weekend) is here for us to enjoy.

Here are some vacation photos from some of our friends and their vacation spots.
Our Wine Club Manager Colin Sinclair at his campsite in Bend Oregon: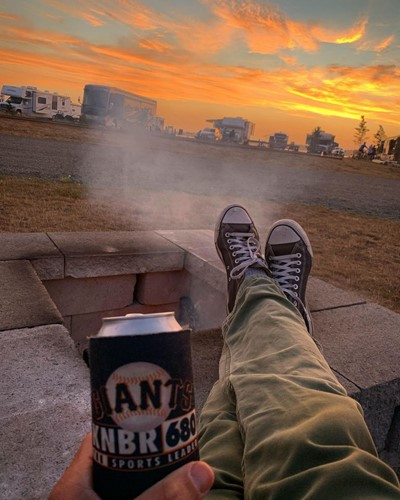 Our friends Elizabeth and Bob invited us to lunch at their cabin overlooking Emerald Bay.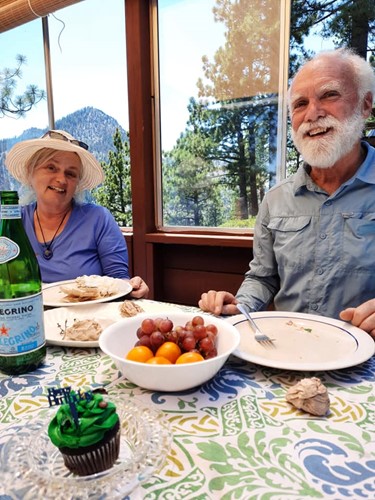 Arthur and Jane sent a photo of their porch where they spend time in Chautauqua.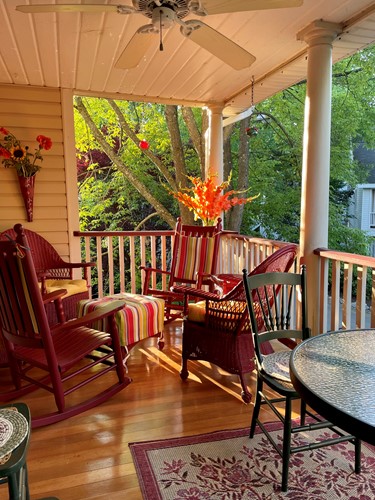 ---
Categories
Recent posts
Popular tags