Vino In My Dino
January 5, 2021 09:42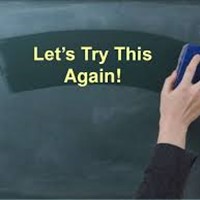 Normally the first Saturday of the month is a compilation of December notes and blog posts. But these aren't 'normal' times we are living in during these pandemic days. For now as the old year ended and the new one begins I am taking the time to reflect on the clean slate of 2021 and what it means to me.

When my grandparents bought this property in 1927 it was a clean slate for them-they had not made wine nor owned a vineyard before this time. I have to imagine there were challenges (the length of Prohibition for one, the Great Depression beginning two years later for another). Later, it was a new start each time they added a piece of property to expand the vineyards as the winery grew. As a new piece was added it was a time to assess and plant, to learn which variety was meant to be in each place and the beginnings of our estate vineyards were born.

Wine is the same way-each vintage is a clean slate. We begin each year with what the growing season and harvest brings to the cellar. Winemaker Montse and her team takes note on each lot and then guides the wine through the fermentations and on into the bottle or barrel as the case may be. When we pull a bottle from the cellar or from the UPS box it is a clean slate experience-opening up the wine and sniffing the first aromas coming out of the glass. The first sip, with promise of more to come, informs us of the culmination of the vintage, a picture now complete.

In the same light I see 2021 as a clean slate. Not only a chance to begin again, to shake off the experience of 2020, it is a way forward to chart new paths. Will I travel? Unlikely. While I will miss seeing people and working with them in person, I'll find a way of touching base virtually. We will work on new ways of keeping in touch with the markets I would normally travel to so that I maintain our relationships.

There were a few clean slate moments in the Pedroncelli family and staff this year. Three marriages took place:  Sarah & Juka, Mitch & Amanda and Gina & Terry! In the midst of trying times, they found a way to begin new lives together and I know they are not the only ones. The big celebrations will come later. For now, they'll make their way into 2021 together. Best wishes to all!

Much like an artist placing the first brush of color on a canvas, or a musician beginning with the first note of a song or, like me, typing the first word on a blank page we have much to look forward to as we create our 2021 stories and experiences. Here is to a clean slate as we reach beyond the stay-at-home, masked, and sanitized version of the world we live in now. I wish you all a Happier New Year.
Categories
Recent posts
Popular tags