Vino In My Dino
September 20, 2021 13:01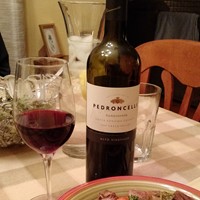 As Vintage 2021 winds down here at Pedroncelli, with last grapes expected to come in through the end of September, hospitality is on my mind. Wine has always graced our tables from my grandparent's time to my parents, aunts and uncles, cousins and sisters. It just makes food taste better, the conversation flow and becomes the backdrop for a weeknight meal or romantic night out.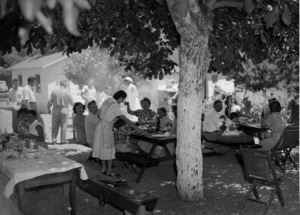 Hospitality comes in many forms especially when I think back over the many generations of family who have hosted meals over the years. In the early years, during my grandparent's time, many people made their way to the home here at the winery. Cheek and jowl to the cellar, perfectly located, this was the site for many Sunday gatherings. Even though that home is now our office it holds many memories of abalone feeds, barbecues and pasta dinners.

My grandmother Julia oversaw all these meals with help from the 'kids'. She also canned fruits and vegetables from their garden which was filled with 10 or more varieties of fruit and nut trees along with the main staples of tomatoes and zucchini. My uncle John was a hunter and contributed venison, my uncle Al hunted and fished—I remember burlap bags full of abalone or eating surf fish or trout at their home. The visitors, some still among us, have told me how much they cherished those times, those alfresco meals held where the harvest trucks now bring their bounty to the crushpad.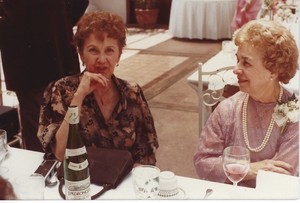 I remember my aunt Marianne entertaining guests at her home in Healdsburg (the place we live in now). She would set the table the day before, plan the menu, pick the wine and get ready to welcome her guests. John and Christine, who lived on a hill atop the vineyard, would entertain with gorgeous views of the rolling hills to the west. I also fondly recall the Sunday dinners my mom hosted with family. The olfactory memory of roast beef with onions, carrots and potatoes stays with me even now. Sometimes, when it was a special occasion, we dressed up and went to dinner at Catelli's in Geyserville. 

I enjoy having people come to our home too—our Christmas Eve dinners with prime rib are legendary. Now that family is spread between Reno and Arroyo Grande we tend to spend the holiday on the road enjoying our kids' hospitality. In recent years the second third and fourth generations have gathered at our property on Dry Creek where a small park, in honor of my uncle John, was created and many alfresco meals have been enjoyed down there-both family and staff members use it for a nice getaway.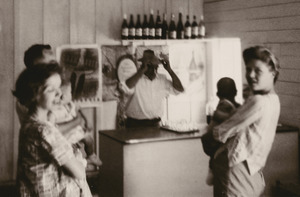 Hospitality also comes in the form of our tasting room. My grandfather welcomed many friends and family over the years, proudly pouring wines with his name on it. He would tell stories, share a glass of wine and sometimes make someone late for Thanksgiving dinner (true story). We have one of the longest continuously operating tasting rooms in Dry Creek Valley and to this day, through many emanations of tasting room hosts and associates, we continue the legacy of proudly sharing our wines with those who stop by for a taste and the stories. Many of our hosts are legendary for their stories and personalities: John Soule, Jerry Campbell, Gary Patterson, George Phillips, Elmo Barbieri (Colin's grandfather by the way), Tony Giorgi, Augie Foote, Shirley Buchignani, Julie Richardson, Jon Brown, Gary Gross and many others who have helped us welcome all of our visitors. Gina and Lizzy now helm the tasting room with warm hospitality.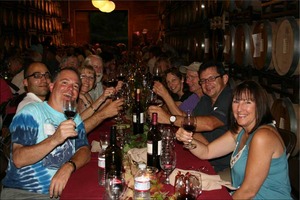 Those alfresco meals from my grandmother's day have morphed into our Sip & Savor Wine Club dinners we have held in recent years. We are working on a date which transcends the pandemic, the power outages and fire season which have cancelled recent gatherings. You'll be the first to know once we have a solid date in mind.
Categories
Recent posts
Popular tags