Vino In My Dino
April 26, 2022 09:45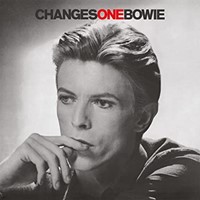 David Bowie was one of my favorite artists back in the day and Changes was one of my favorite songs. The world has indeed changed since we mostly hibernated during the first year of the pandemic and slowly came out of our shell in the last year. Lots of changes in the world around us-and in my world we are still working out the details of those changes in our tasting room and in events we participate in for different wine trade groups. Change is always an interesting concept-some people run toward it and others run away.

A wine friend and I were talking the other day about the changes we have seen in our beloved wine country not just during the pandemic but afterwards. Expectations, meeting guidelines or maintaining them, reservations versus walk in, group events by reservation, and the list goes on and on. There are many differences when you compare the before and after of March 2020 and I believe most people who visit wine country, especially those who had been here in the 'before time', are a bit confused since we didn't just 'go back to normal'.

I like to think of this time as a challenge. Yes things have changed but consider this-did some things change for the better? I think it did. We added seating for the first time ever in our tasting room and this allows everyone to take their time as they taste the wines and savor the moment or the view. We took a look at our wine list and created flights to help guide you through the many choices. We also narrowed the list a bit, putting more focus and attention on our estate wines which in turn helps us to tell our story. 

I'll finish with my favorite line: "Time may change me but I can't trace time." Yes indeed time does change us and, since we can't go back, let's live out our life with no regrets. Like us, wine endures the test of time and it enhances many of the best moments.
Categories
Recent posts
Popular tags