Vino In My Dino
September 28, 2021 08:12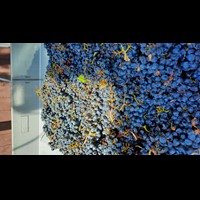 The hardworking vineyard and cellar crew have completed vintage 2021 in what has to be one of the fastest harvests in our 94 years here. What began on August 25 ended on September 23, 30 days! It brought to mind previous vintages and was very reminiscent of 2014 (September 24) and 2015 (September 23) which were also drought influenced years at Pedroncelli.

The overview of the harvest this year starts with the growing season which was in the normal range without too much heat or other challenges along the way. The lack of water for a second year impacted the vineyards and the results are a bit lower in production in varieties overall.  During harvest Mother Nature stayed even for the most part, just a few days in the high 90s, which of course sped things along as the vineyard blocks ripened and the grapes were ready to pick and waiting for their tank space in the cellar.

Winemaker Montse Reece gave a few of her comments on the vintage:
"This harvest is a pleasant surprise. We had good weather so far with just a few hot days but not as intense as in past harvests. The grapes matured at their own pace without rushing. Each of the grape varieties came in on their usual timing once harvest began, just a more compressed cycle as compared to other vintage years.

Because it's a drought year our yields are down between 20-30% depending on the varieties. Berries are also smaller so volumes are lower. Because of the smaller yields and berries, we are having high concentration of phenols. The aromatics this year are fantastic, I'm very much looking forward to tasting the final wines from this vintage."

The winemaking team creates the tagline for the harvest shirts each year. For 2021 it was Pronti? Via! (Ready? Let's Go!). To give you an inside look at what goes on during harvest I had Marcus Cano do a short video on a recent harvest day. You'll see many familiar faces including winemaker Montse Reece, cellarmaster Polo Cano, Vineyard Foreman Manuel Diaz with his crew along with Mitch Blakeley, Vineyard Assistant, talking us through the process.

For now fermentations will continue over the next couple of weeks and, once finished, the new wines will take their place in the cellar until aging in barrels or bottling in the case of the Sauvignon Blanc and Rosé. I'll finish by tweaking the phrase slightly by saying Pronti? Beviamo! (Ready? Let's drink!).
The final load of grapes for vintage 2021 was from our Block 007 estate Cabernet Sauvignon.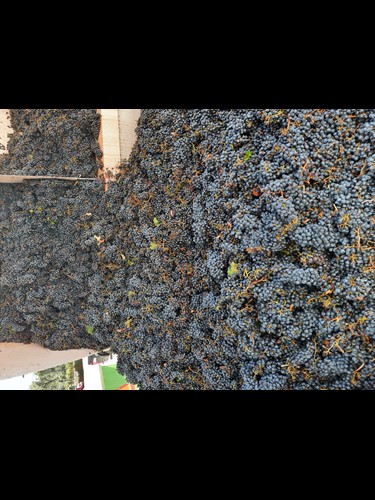 Categories
Recent posts
Popular tags