Vino In My Dino
January 10, 2022 09:32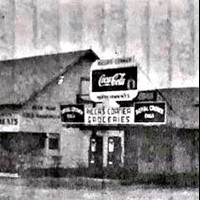 It is New Year's Eve, 2021. Ed and I are working in the tasting room because something told me to open it up even if it might be a slow day. Geographically we are off the beaten track—the only winery on Canyon Road between Dry Creek Road and Highway 101. When people make their way to the winery that means something to us. I figured if traffic was light I could work in my office and help out when it was busy. The first two visitors of the day were not on the reservation list. In this case, the stories came to me rather than the other way around.

Since we were tag teaming I was in my office when the first car arrived. I can see the parking lot from my desk and watch as one fellow gets out and the rest wait in the car. A few minutes later he comes running out with a case of wine and holding high a bottle of our Rosé, hooting as he ran. It turns out he had tasted our Chardonnay in Vero Beach Florida. He and his friends were on their way to a tasting appointment when they drove by and saw the Pedroncelli sign. He convinced his friends to stop. He came in to inquire about the Chardonnay. He then had Ed pick out some other wines for him and, as I witnessed, celebrated as he sprinted to the car. I knew we had a happy wine lover as a result. Turns out, Ed had given him the bottle of Rosé to thank the waiting friends.

Curious to find out more about this fellow I walked over to the tasting room. As Ed was relaying what happened, a car pulled up near the door and two women entered. One of them, Anna Regina, started talking right away about a Mr. Pedroncelli who used to call on her parent's store in Santa Rosa and sell them our wine by the gallon in the 1950s. The store was named Ricca's Corner (formerly located on Irwin Lane and Occidental Road for my Sonoma County friends.) I told her I was sure the man was my grandfather. There was more to her story. He gifted her twenty dollars upon hearing she was getting married. She was so thankful for the generous gift. (Today it would equal $230.)

She continued her story and recalled my grandfather brought in his son who was going into the service. I figured this had to be my dad Jim. I knew he was in his office so I called him over. They chatted for a few minutes and he remembered the store. It turns out he later on delivered wine to the Ricca's Corner when he returned from service in the Army, taking over the duties from his dad. It was a wonderful experience to meet Anna who knew my grandfather and remembered his kind gift. How did they happen upon the winery? She and her daughter were out on a drive, saw the sign and turned into the parking lot. A story that came to me, bigger than life and fun to hear.

You have shared your stories with me over the years and during the pandemic. When I think of all those memories and bottles of wine that have been shared and enjoyed by thousands of people it makes my heart glad. As I consider the new year I wonder what 2022 will bring. The pandemic is still with us nearly 2 years down the road. Trying to plan travel or market visits seems a bit surreal right now. We have some industry events planned but are waiting to hear while the variant seems to make decisions for us. Balancing this all out here are some things which are certain: we'll celebrate our 95th year in July, the vineyards will continue their march toward harvest and our cellar door remains open. I look forward to more stories coming to me this year.
Categories
Recent posts
Popular tags