Vino In My Dino
December 23, 2016 13:24
Wine plus food plus whoever is at the table equals an experience heightened by the holidays. Whatever your celebratory mood it is easy to go through the holidays thinking up great combinations with wine-whether it is Champagne, red, white or rosé.
If you have been following along with previous holiday posts you'll know one of my secrets: I LOVE Champagne and sparkling wines of all stripes. Starting the appetizers with a glass or two is festive. When it comes to pairing up that sparkler I like simple things like a nicely ripened brie with some creamy fat to complement the higher acidity. Charcuterie works well too-especially with a fizzy Rosé. Here is one of my favorite appetizer recipes to go along with your cheese and charcuterie, Three Cheese Crackers.
My other love is pairing wine with what's on the table. Thinking about what goes into each dish, whether it is herbs, spices or onion, has elements that match well with different wines. Moving along to the meal I am glad we make 16 wines with the full complement from Chardonnay to Port and everything in between. Have fun by selecting a few bottles you like-even if convention says don't pair this with that! The moment is to be enjoyed so pull out the vino and pass it around-two glasses at each place setting is nice-so you can taste two wines with your soup or entrée and see which one plays nicely.
Can't skip dessert-what would we do without a glass of Port and something sweet! Or a sherry or madeira or a late harvest wine too. I like biscotti, the twice-baked Italian cookie. I'll share some of my recipes with you-all tried and true, delicious paired with a glass of sweet wine! Orange-Almond, Walnut-Black Pepper or Fruitcake Biscotti have graced our holiday table for years. A toast to the holidays with whatever you like in your glass! I'll have a splash of Zinfandel in my Dino. Cheers!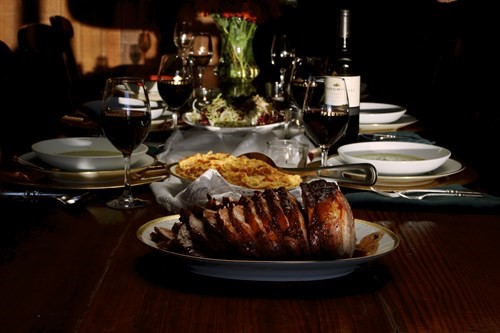 Categories
Recent posts
Popular tags