Vino In My Dino
February 25, 2020 14:34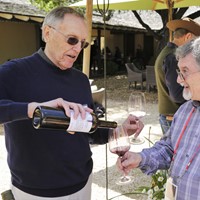 The People Tell The Story for Pedroncelli-they always have whether it is my dad Jim out on the road giving away his tie to an admirer or people writing to me about their experience with our wine on the table last night. All these stories have a common theme-we like to know more about the people behind the wine.
Jim is the sales and marketing half of the second generation duo with John as the vineyard manager and winemaker. Together, after purchasing the winery from their parents in 1963, they took the next steps in developing the vineyards, expanding the winery, crafting the line of wines and creating both a wholesale as well as an export network. Born at the winery in 1932, Jim remembers Pedroncelli's earliest wine sales. "We sold in bulk to other wineries, but also sold barrels to stores and individuals until around 1947. It wasn't unusual for a family to purchase a barrel and keep it in their cellar. We also had customers drop by the winery to fill their jugs from our barrels."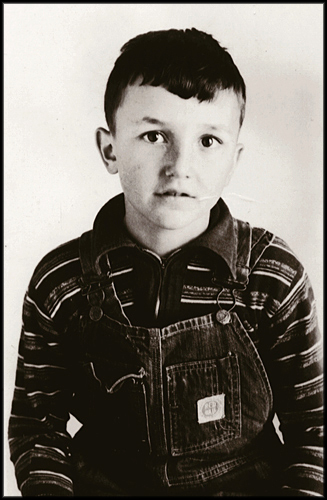 Jim grew up at the winery as the youngest of the second generation-his brother John and sisters Margaret and Marianne were all part of the family business in those days. He helped out in both the cellar and the vineyards until he left for college. He attended St Mary's College near San Francisco, where he studied economics and business. After graduating in 1954, he spent two years in the Army before returning to the family winery.
He soon took over marketing and sales responsibilities. "The winery began selling wine in gallon and half gallon bottles in the mid-1950s; mostly blends, but also Zinfandel Rosé and Zinfandel. Demand for premium varietals in fifths (now 750ml) began to grow in the 1960s, so we made our first Cabernet Sauvignon in 1965. By 1970, we were offering a full line of premium wines, including Cabernet, Pinot Noir, Chardonnay and Chenin Blanc."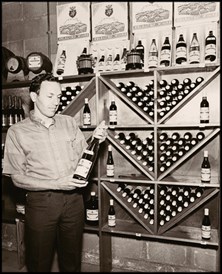 On Jim's recommendation, Pedroncelli was among the first wineries to use Sonoma County as an appellation on its label in the 1950s. "Sonoma County wasn't well known then, so having the appellation on our labels distinguished our wines."
He has kept Pedroncelli sales moving forward in recent years with new packaging and new wines such as Sonoma Classico and friends.red and friends.white. His take on the wine market and vision for the winery comes from over 60 years of sales and marketing experience. Jim's marketing philosophy remains simple. "I want customers to appreciate our wines for their quality and their value. Ours are wines that are easy to enjoy in more ways than one."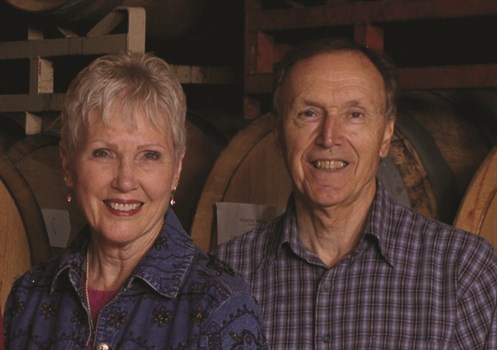 Not only did he grow up at the winery he also raised his family there as well. He and wife Phyllis just celebrated their 61st anniversary. Their four daughters include me, my sisters Cathy, Lisa and Joanna. You'll often find him in the warehouse these days or at his computer keeping an eye on things. Like I have said before we are the 'quiet Italians' and Jim, a man of few words, continues to shepherd the winery toward the next generations.
Categories
Recent posts
Popular tags