Vino In My Dino
April 19, 2018 18:06
Yes spring in the vineyard where it is time for a Home Ranch update. Founded in 1927 by John and Julia Pedroncelli the Home Ranch consisted of a Zinfandel vineyard planted in the early 1900s along with a winery, shuttered by Prohibition, and a home. Mother Clone Zinfandel vines as they are in late April (2018). This is a second generation vineyard on this stie and the block was replanted in the early 1980s. The 'Mother' vineyard was 'Cloned' back into place using budwood from the previous generation as well as the same vine spacing, they are head-pruned (or goblet-trained) and hand picked.
Poppies, the California State Flower, are blooming along Canyon Road where we are t-budding over one of our Petite Sirah vineyards back to Cabernet Sauvignon-which was planted here previously for nearly 20 years. Site-specific planting is what we do now-learning from the vineyard and which varietal is best suited for each block.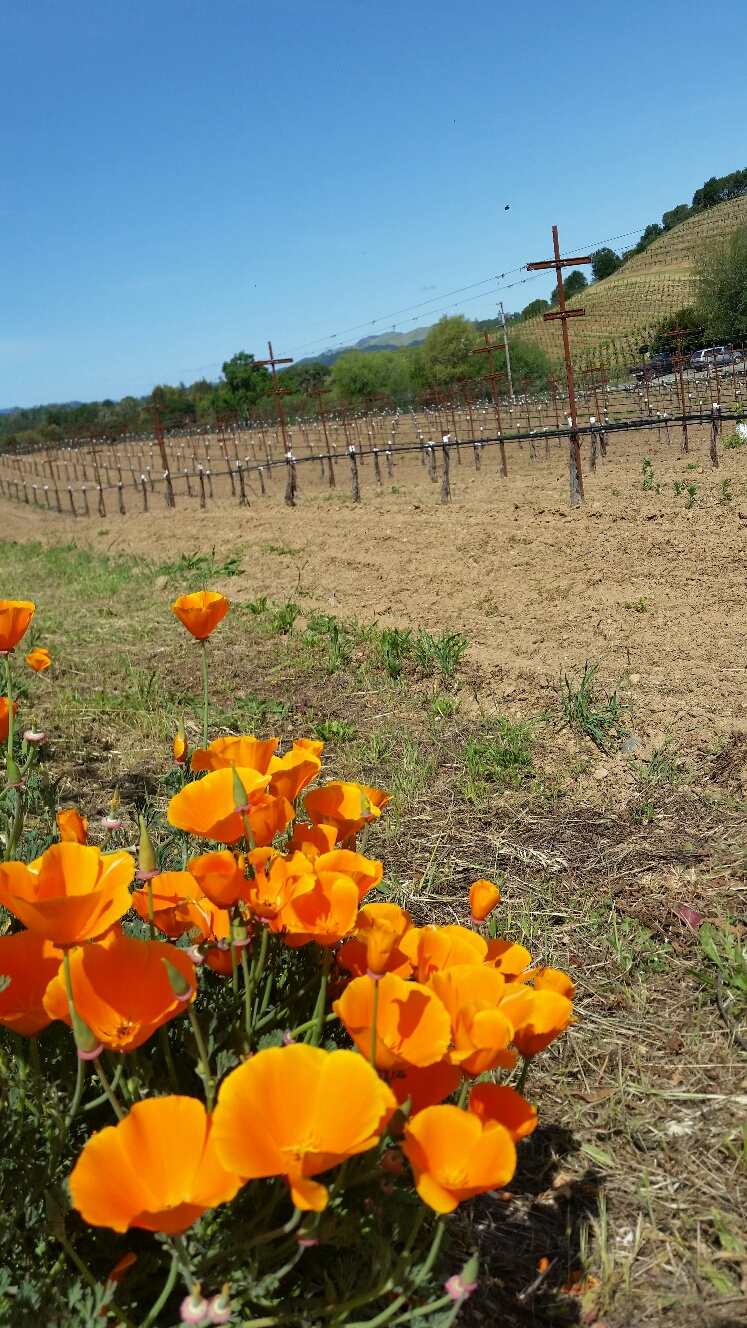 Speaking of Petite Sirah, here it is beginning the 2018 journey on a block located two hillsides away from the winery. If you look closely you can make out Zinfandel on the left hillside and some of our Portuguese varietals going up the right-hand hillside.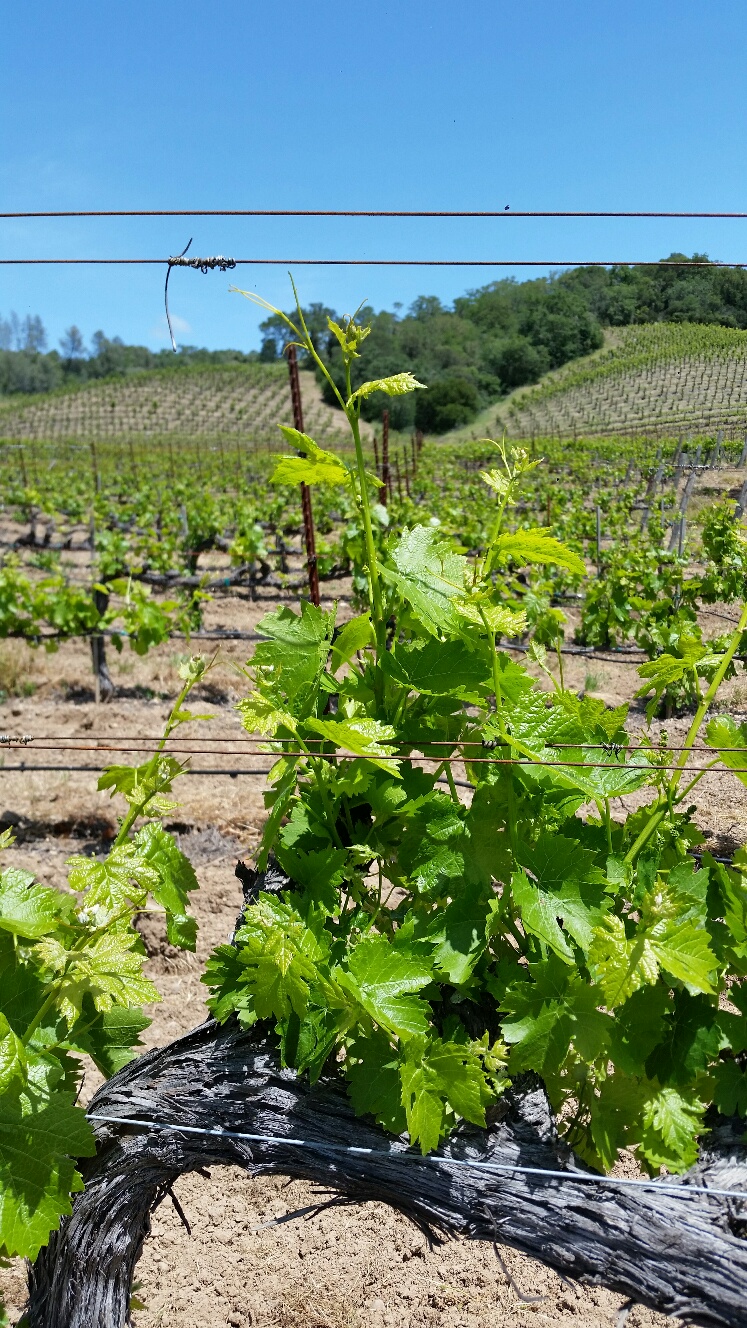 As you know I take vineyard walks each day mostly because our dog Dirk likes to stretch his legs. These tractor tracks take me back to when I was a young girl walking along the vineyard roads. I liked to hop from space to space (my feet were smaller then) kind of like skipping cracks in the pavement. Taking this shot today brought me back to those younger days when I would watch the tractor make its' way to and from each block and later I would follow.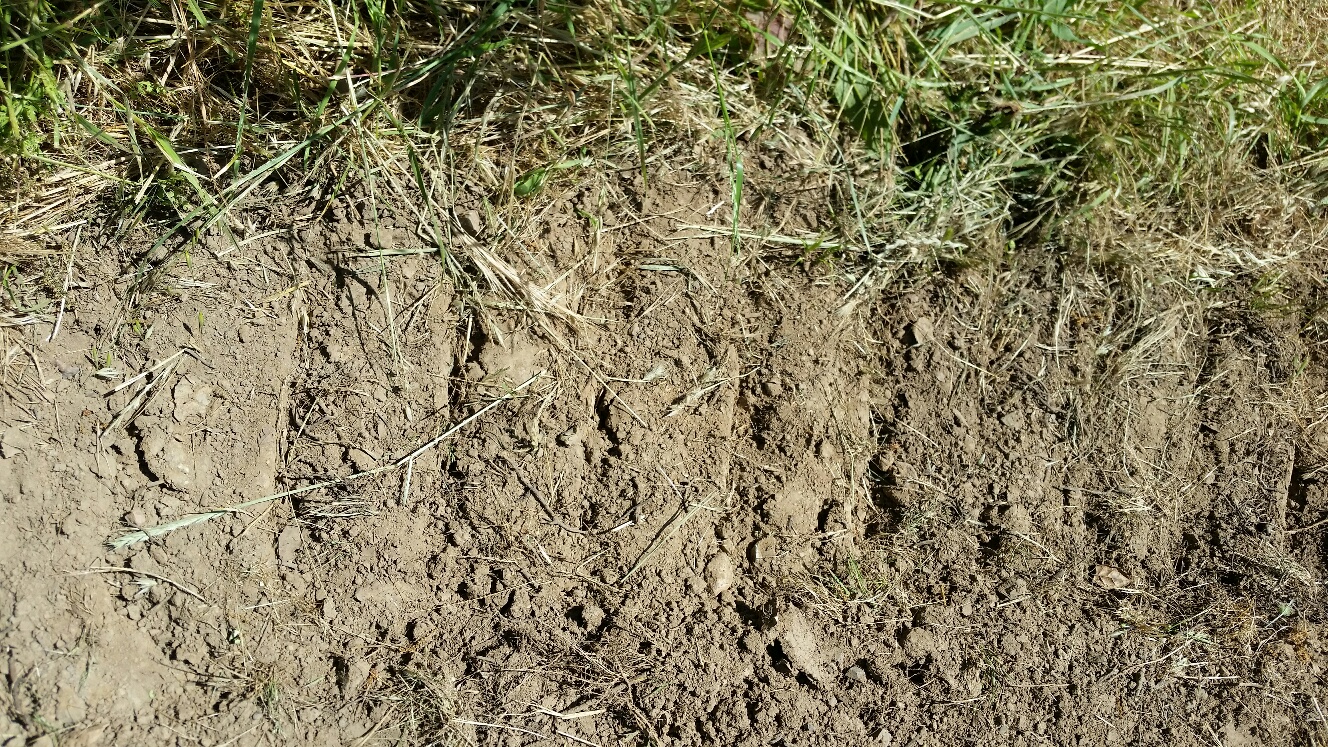 On our way back to the winery I took this final shot of the Syrah which is getting quite 'leggy' with shoots reaching for the sky. This block contributes its fruit as part of our friends.red blend and brings depth of fruit and structure.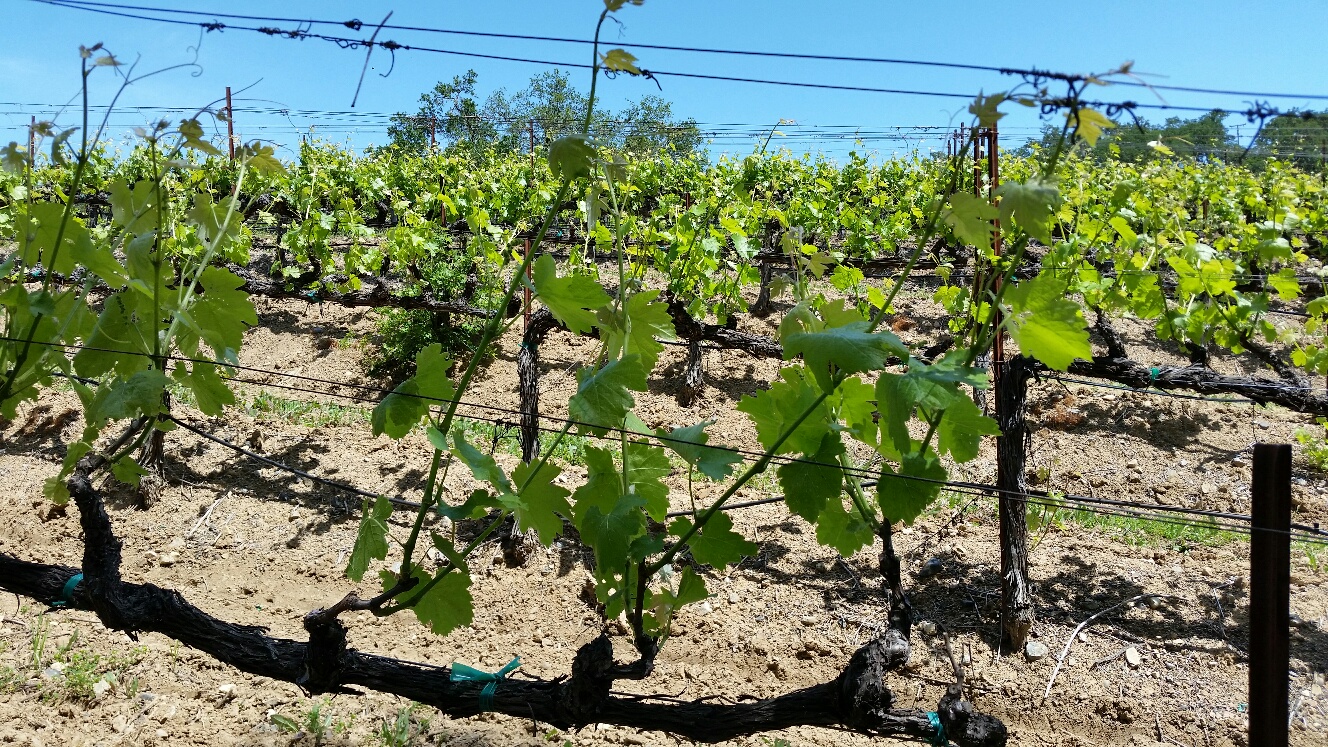 Thanks for taking a walk with me today. Next time I'll walk through our Cabernet Sauvignon, Sauvignon Blanc, Merlot and Cabernet Franc vineyards a mile west of the Home Ranch. Until then have a happy spring!
Categories
Recent posts
Popular tags