Vino In My Dino
February 28, 2017 13:37
Plans for our 90th anniversary included defining the three pillars of Pedroncelli-what sets us apart from all the others. This month's posts included family first-who we are and what we have been doing for 90 years to carry on our heritage; the second is farming-this singular place where development in the grapes we plant are defined by climate and soils making high quality wine and the importance of being good stewards of the land for 9 decades. Finally our flagships: Zinfandel, of course, and Cabernet Sauvignon.
Dry Creek Valley and Zinfandel are synonymous so it's natural that it would be our first varietal produced and our flagship. It was among the first grapes to be planted in the 1860s when Dry Creek Valley became home to vineyards. Our home ranch has been planted to the grape since the early 1900s and we kept the vineyard going through Prohibition by selling to home winemakers. Zinfandel was the first varietal wine we made in 1948 and followed with Rosé by 1954. Today half of all Zinfandel grown in Sonoma County (2500 acres) is grown in Dry Creek Valley. We have found it to be distinctive when grown here showcasing the berry-pepper dynamic of fruit on one side and the signature black pepper spice on the other.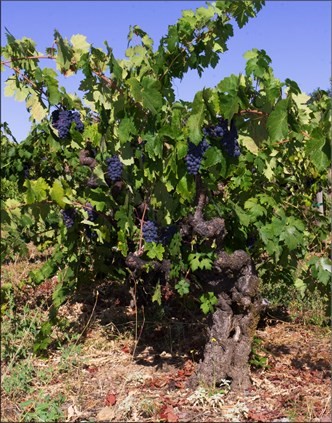 We were the first to plant Cabernet Sauvignon in Dry Creek Valley where it flourishes after 50 years and has its own unique qualities of fruit and spice. Having purchased this 5 acre piece in 1965, located on West Dry Creek Road, we learned site specific qualities gaining wisdom over the years as how Cabernet thrived in the climate, soil and which trellising ripened the grapes best. 3200 acres are planted in the valley putting the king of grapes at the top of the list.
It makes sense that these two varietals make up over 50% of our estate vineyards and both are considered hallmark wines here in Dry Creek Valley. A splash of Cabernet in my Dino as a toast to flagships.
Categories
Recent posts
Popular tags