Vino In My Dino
November 30, 2017 15:40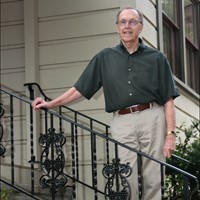 Last month the Pedroncelli family celebrated a special moment when Jim was awarded the Lifetime Achievement Award from North Bay Business Journal. They had sent out a call for nominations in September and I was the one who nominated my father not knowing they would turn it into such a prestigious honor. Well-deserved comes to mind. Fitting for a man who has spent his entire life, outside of college and service in the Army, working for the family business of wine. This year marked his 60th as sales and marketing manager for the winery! The exclamation point doesn't do this justice. He didn't rest on his laurels at the age of 65-we joke there is no such thing as retirement in my family and Jim is the prime example.
I was asked by the publisher, Brad Bollinger, to introduce Dad and give some background. Here then are my comments.
Before I begin my dad gave me some advice: Keep it Short.
Born in 1932 just as Prohibition would end, he worked side by side with family in the vineyard and cellar learning from the ground up. The early 1940s found him contributing to the war effort by chipping tartrates off of the redwood tanks and sending them in to munition factories. After high school he attended St. Mary's College in Lafayette and achieved an Economics Major. Service in the Army followed and in 1957 he began as Sales Manager for the business. This is after he suggested adding Sonoma County to the labels among other input he already had with the winery. Soon after he met my mom Phyllis and they married, beginning a life together and gaining four daughters. Jim began locally selling and delivering wines to Healdsburg, Sonoma County, and the San Francisco Bay Area. One of my fondest memories, one that I have written about before, is going on one of those weekly San Francisco deliveries in the big yellow Dodge? Truck. It was great to be away from my sisters…and to spend time with Dad.
Sales beyond our backyard: During the 60s and 70s he developed the national distribution network that is, in many cases, still in place with the original wholesaler-many of them also multigenerational. Once the national sales network was established he went on to international sales beginning in Canada and extending into Japan-two very strong markets for us today. He established a broker network inside the US market called Winery Associates with 5 other wineries. Groundbreaking because it put a network of sales people who lived in our most important markets and each became a brand ambassador for Pedroncelli. I call this period The Next Generation. How the second generation beat the odds of family succession going beyond the first two generations. This was done by careful planning and pinpointing what worked in the market in order to pass along a thriving business to the third and fourth generations. Named an Icon of Sonoma County earlier this year at the Sonoma County Vintners Barrel Auction he takes all of these awards in stride. He is a charter member of Sonoma County Vintners, Wine Road, Sonoma County Grape Growers, Winegrowers of Dry Creek Valley, long term member of Wine Institute. He works 7 days a week with a simple approach to life. You'll find him at lunch with a little bread, cheese and a glass of red wine. There's no hidden secret to success: quiet hard work over 8 decades. My sister Lisa put it this way: His lifetime achievement should be having raised four daughter through their teenage years. And we have all worked with him in some capacity-and he lived through that as well!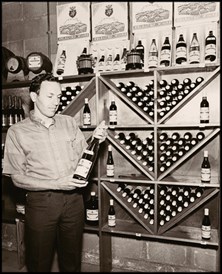 Categories
Recent posts
Popular tags