The Lighter Side of Reds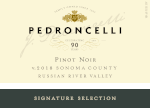 Pinot Noir
Elegant, medium bodied, delicately fruity. Aromas and flavors of cherry, warm spice and plum.

Merlot
Sumptuous flavors meld with deep tannins. Warm spice, ripe cherry and red plum notes.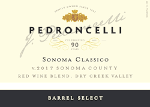 Sonoma Classico
Our red wine blend is a mellow fellow with notes of plum, berry and some grip for structure.


Choose one!
Maybe Sangiovese? Firends Red?
ipsem lorem poursome morem.