Vino In My Dino
September 16, 2022 13:47
Fall is just around the corner and the Mother Clone vineyard across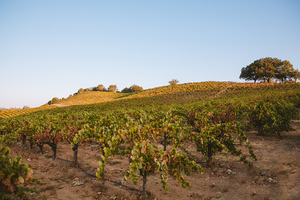 the way from my office is showing signs of the season, with the green leaves beginning to give way to orange, yellow and reds of autumn. We picked this vineyard the last few days of August just ahead of the heat wave we experienced a few days afterward. Zinfandel is sensitive to the heat so the crew worked quickly to bring in the fruit on time and winemaker Montse Reece was pleased with the results.

We began harvest on August 22nd with Sauvignon Blanc and Zinfandel from the Bushnell Vineyard for our Rose. The press was on, pardon the pun, and the crew went to work bringing in the grapes as they ripened. Night harvesting was a large part of the plan this year as Lance prepared for the 2022 harvest by ordering lights and bins for night picking. This allowed us to bring in the grapes at the optimum (cooler) temperatures and preserve the quality. Once September began we were deep into harvest-in fact  the heat wave pushed the grapes along a little faster than the previous vintages and we have been harvesting Cabernet Sauvignon this last week-the earliest on record.

I took a look back at the last eight harvest years to get a sense of each final day. Three of the previous 8 harvests ended on September 23. A few others finished by September 29 or 30. Vintages 2018 and 2019, with growing seasons which began with plenty of rain compared to the other drought years, ended the second week of October. This year we are expecting rain on the 18th and 19th so harvest will end on September 21st-officially the earliest end of harvest in our 95 years! We all look forward to the release of the 2022 vintages of our white wines and rose early next year and the red wines following in 2024 or thereabouts.

Here are some glimpses into the days and nights of our 2022 harvest beginning with our Sauvignon Blanc and including our Zinfandel and Cabernet Sauvignon picks. Marcus Cano, our Digital Marketing Associate, took these photos and videos of the harvest as it happened. It makes you feel as if you are in the thick of things. Finally here is our 95th Harvest Video thanking you all for your support over the years.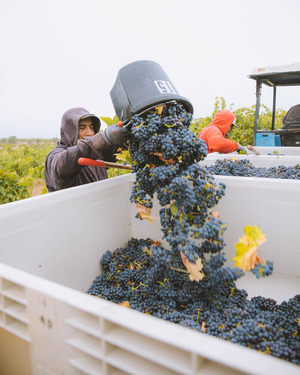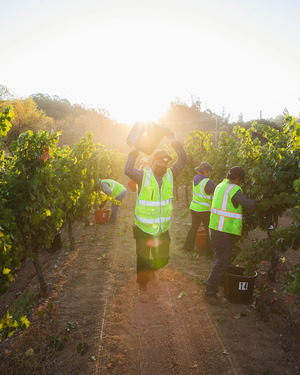 More on the harvest overall along with wrap up comments in the November Note From Home. Until then we'll keep you up to date with vineyard happenings and new releases. Cheers to the 2022 harvest with some Mother Clone Zin in my Dino!
Categories
Recent posts
Popular tags